Bob Mellinger, Founder & CEO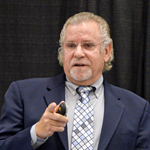 Bob Mellinger, CBCV, is the founder and CEO of Attainium Corp, which he launched to deliver business continuity, emergency preparedness, and crisis management services. For over 30 years, Bob has provided business solutions and strategic guidance to associations and commercial enterprises.
Bob is a frequent speaker on the topics of business continuity, contingency planning, emergency preparedness, and crisis management, delivering sessions ranging from The Basics of Continuity Planning to the Impact of Today's Threats and Hazards, as well as customized, interactive mock-disaster tabletop exercises known as the Disaster Experience. He has been a guest lecturer at the graduate level on business continuity and emergency preparedness at George Washington University, Florida Atlantic University, Massachusetts Maritime Academy, Southern Adventist University, Virginia Commonwealth University, and the University of Delaware.
Organizations that have invited Bob to speak include Building Owners and Managers Association (along with many local BOMA chapters), Credit Union National Association (along with many local chapters), Council for Engineering and Scientific Society Executives (CESSE), Independent Community Bankers of America, International Facilities Management Association (along with many local IFMA chapters), local chapters of the Association for Continuity Professionals, Meeting Professionals International (along with many local chapters) and American Society of Association Executives.
Bob has also delivered sessions at major industry conferences, including -- Contingency Planning & Management (CPM), Continuity Insights, DRJ Spring World & Fall World, and NFM&T - National Facility Management & Technology.
VISIT FLORIDA, Florida's official tourism marketing corporation has engaged Bob to design, develop and deliver multiple seminars on hurricane readiness for the state's hotels, meeting planners, and Convention & Visitors Bureaus.
In addition to his speeches, workshops, and mock disaster exercises, Bob has developed a successful consulting practice with clients as diverse as the American Dental Association, Energy Federal Credit Union, Federation of American Societies for Experimental Biology (FASEB), Krueger International (KI), Texas Municipal Retirement System, and UNOS - United Network for Organ Sharing.
Bob has authored articles for such publications as Association Management, Executive Update, ASAE's Dollars & Cents, BOMA.ORG Magazine, Fairs and Expos Magazine, and numerous other professional society and trade association publications. These articles cover topics such as Threats, Hazards & Vulnerabilities, Data Protection & Recovery Strategies, Surviving Disruption, and Testing, Training & Exercising Your Business Continuity Plan. In 2002 Bob launched and continues to publish a blog on business continuity that provides valuable insight into the many facets of business continuity and emergency preparedness.
Bob is a graduate of the University of Dayton with a major in Computer Science, has a graduate certificate from George Washington University's Institute for Crisis, Disaster, and Risk Management, achieved a Certified Business Continuity Vendor (CBCV) designation from DRI International and is an avid fly fisherman.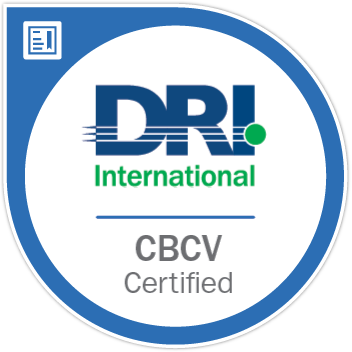 ---