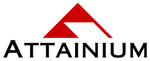 Business Continuity NewsBriefs - May 15, 2019
These NewsBriefs are produced and delivered regularly by Attainium to keep our friends and clients current on topics relating to Business Continuity, Disaster Recovery and Crisis Management. 
Weathering the Weather in Hurricane Season
May 15, 2019 - We just observed hurricane preparedness week, and hurricane season begins on June 1. What's the status of your preparedness for the coming storms? As we have seen with recent weather, lack of preparedness can spell disaster, so take some cues from these articles and ramp up your plans in advance of the storms ahead.
---
QUOTE OF THE WEEK
"Whether it's cold or whether it's hot; We shall have weather, whether or not!" 
-- Anonymous saying --
---
1. Business Continuity During a Hurricane (Lessons Learned)
Maintaining business continuity during a hurricane seems nearly impossible. Let's face it: Hurricanes are scary. We know that when most people think of hurricanes, they think of major ones like Hurricane Maria, Superstorm Sandy, or Hurricane Katrina. But did you know that even Category 1 and 2 storms can create devastating flash flooding and long-term power outages?
https://www.earthnetworks.com/blog/business-continuity-during-a-hurricane-lessons-learned/
---
2. Where Business Continuity Meets Disaster Recovery: Planning for Hurricane Season and Beyond
Whether it's your call center, headquarters or just a subsidiary office, having any part of your operations in a hurricane zone can be not just stressful, but even devastating, during storm season, or a natural disaster. The importance of creating a business continuity plan that incorporates the latest recovery strategies is essential. Yet, this important step is all too often neglected, and especially by smaller businesses.
https://workingsolutions.com/business-continuity-disaster-recovery-planning-for-hurricane-season/
---
3. Business Continuity: Checklist to Prepare for a Big Storm
Every area of the country experiences natural disasters: hurricanes, blizzards, major earthquakes, and tornadoes. Yet many businesses don't have a plan. By planning ahead, your business can save both time and money when working to keep your business online during an actual emergency. Developing an emergency preparedness plan will help ensure that you've taken every step possible to ensure that your employees are safe, your facilities unharmed, and your business is back online as quickly as possible.
https://www.paychex.com/articles/payroll-taxes/business-continuity-checklist-for-big-storm
---
4. Hurricanes and Tropical Storms: Response and Recovery
The heavy rain, wind, and flooding that hurricanes and tropical storms often bring can damage your property and that of key customers and suppliers, disrupt transportation networks, restrict your ability to access your premises, and lead to power outages and other service interruptions. For businesses, recovery and restoration in the aftermath of a major storm can take time and consume significant resources. But acting quickly can help limit the effects on organizations and people and enable businesses to resume normal operations sooner.
https://www.marsh.com/us/insights/research/hurricanes-and-tropical-storms-response-and-recovery.html
---
5. Countdown to Hurricane Season 2019: 4 Steps for Business Continuity
Companies that are caught unprepared during hurricane season are at risk for experiencing power outages, equipment damage, and Internet and server problems if a major storm hits. So, it's critical to prepare your business technology for hurricane season.
https://atlasps.com/2019/04/prepare-your-business-technology-for-hurricane-season-4-steps/
---
6. Commercial Hurricane Readiness: The Human Factor
"People are our most important asset" is a common phrase, but business continuity planning traditionally looks at operations, infrastructure, information technology and security--focusing on critical business function and work process recovery. However, the human factor in commercial hurricane readiness is critical, especially since damage from a hurricane may be widespread. The likelihood of damage is not limited to a commercial establishment or operations, but also extends to the community infrastructure, homes of employees, and services upon which all may depend.
http://disastersafety.org/wp-content/uploads/commercial_hurr_human-factors.pdf
---
Copyright (C) 2019 Attainium Corp - All rights reserved.