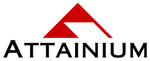 Business Continuity NewsBriefs - July 12, 2017
These NewsBriefs are produced and delivered weekly by Attainium to keep our friends and clients current on topics relating to Business Continuity, Disaster Recovery and Crisis Management. 
Testing & Exercising Your Business Continuity Plan
July 12, 2017 - We think everyone is aware by now that a written plan is nothing more than that... words on paper. Until you test/exercise it, it will be nothing more. Maybe some of your assumptions are wrong or maybe employees don't really understand what they need to do. Key people could be out of town when you need them; who picks up the slack? Only exercising the plan will show you what works and what doesn't so you can do something to improve it. This issue could help.
---
QUOTE OF THE WEEK
"Testing is an infinite process of comparing the invisible to the ambiguous in order to avoid the unthinkable happening to the anonymous." 
-- James Bach --
---
1. Exercising your business continuity plan
Relevant factors such as your business's resources, location, suppliers, customers, and employees must be carefully analyzed before a business continuity plan can be formed. It is also necessary to exercise the plan and check whether it's working or not. Here are some proven methods to check your continuity plan's efficiency.
http://www.mynewsdesk.com/uk/the-business-continuity-institute/blog_posts/testing-your-business-continuity-plan-33909
---
2. Exercising and Testing
Exercising Business Continuity or Disaster Recovery Plans is necessary and should be completed on a regularly scheduled basis and whenever a BC or DR plan has had significant changes made to it. This is essential for ensuring that your plan is current, fully functional and addresses your current operational processes and procedures.
https://continuity.georgetown.edu/exercises
---
3. Are your business continuity plans over-optimistic when it comes to employee availability?
From time to time I come across business continuity plans and IT disaster recovery plans which explicitly document expectations that every employee will be available to support any appropriate recovery activity following a disruptive incident. Yet, as you cannot rely upon your entire workforce to be consistently present for 100 percent of the time, this could be a very dangerous planning assumption to make.
http://continuitycentral.com/index.php/news/business-continuity-news/1349-are-your-business-continuity-plans-over-optimistic-when-it-comes-to-employee-availability
---
4. How to Train Within a Business Continuity Plan
To continue operating your business or to restore operations quickly, ensure your staff can execute the plan. Schedule training exercises within your business continuity plan to maximize awareness. Three types of training (plan review, role-playing activities and simulated dry runs) validate your business continuity plan. Plan to run training events at least once a year or more if your business conditions change more frequently.
http://smallbusiness.chron.com/train-within-business-continuity-plan-17046.html
---
5. Preparing For Disaster: Three Ways to Improve Your BC/DR Exercises
Disaster recovery testing has been around for more than 30 years but, unfortunately, most companies are exercising their disaster recovery and business continuity plans and capabilities like it was still the 1970s. No evolution. No improvement. No relevance to actual disaster scenarios.
https://www.forbes.com/sites/sungardas/2014/07/23/preparing-for-disaster-3-ways-to-improve-your-bcdr-exercises/
---
6. Will Your Business Continuity Plan Fail When You Need It Most?
The problem is, for some, their BCP will fail when they need it. From hurricanes and tornadoes, to flooding caused by winter snow melts, these and other disasters will wreak havoc for businesses around the world. Many companies embrace the use of a Business Continuity Plan (BCP) to reduce the potential fallout caused by a natural or manmade disaster.
https://www.nirico.com/will-your-business-continuity-plan-fail-when-you-need-it-most/
---
Copyright (C) 2017 Attainium Corp - All rights reserved.