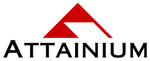 Business Continuity NewsBriefs - January 15, 2020
These NewsBriefs are produced and delivered regularly by Attainium to keep our friends and clients current on topics relating to Business Continuity, Disaster Recovery and Crisis Management. 
Terrorism
The recent situation with Iran brings again to mind the need to be aware of the potential for terrorism, both from overseas and from US actors who have been radicalized. While many of us have kept the possibility of terrorism in our sights, many others have become lax in their risk assessment and planning for the effects of terrorism. We hope these articles will help you refocus on this threat.
---
QUOTE OF THE WEEK
"With guns you can kill terrorists, with education you can kill terrorism."  
-- Malala Yousafzai --
---
1. How to prepare your organization for a terrorist attack
Businesses can feel the impact of a terrorist attack, either directly or indirectly, and the effect -- human, operational and reputational - can be significant. Leaders of those businesses have a responsibility to ensure that the organization survives and continues to provide jobs for its people and products or services for its customers. Achieving this objective when confronted by the destruction and emotional impact of a terrorist attack presents a unique management challenge that requires planning, training and great leadership under intense pressure.
Read the article.
---
2. Exposure of Terrorism: What Threat Does It Pose to Your Business?
Previously, the risk of a terror attack is thought to have primarily been an issue for major cities. However, there is now every possibility that the risk has increased and become more geographically spread. Despite the recent devastation caused by groups or individuals, many companies remain exposed to major crises and disruption to their business resulting from an act of terrorism. There are many ways in which a major incident such as a terror attack can deter a business from its usual practices.
Read the article.
---
3. The Terrorism Coverage Gap: Is your business protected?
Terrorism has a face. The recent 2nd anniversary of the Boston Marathon attack in April of 2013, reminds us of the consequences and impact that terrorism can have on individuals and businesses when terrorist attacks target and harm the innocent. Many businesses in Boston suffered uninsured losses from business interruption and extra expenses because their claims were not covered under the government Terrorism Risk Insurance Act (TRIA). In today's uncertain world, terrorism insurance coverage has become an essential risk management strategy.
Read the article.
---
4. The Real Terrorist Threat in America
Since 9/11, no foreign terrorist group has successfully conducted a deadly attack in the United States. Instead, the threat today is one of individuals---usually with ready access to guns---radicalized by a diverse array of ideologies absorbed from the internet. These experts discuss the nature of the terrorist threat in the United States and what can and should be done by government, police, and perhaps elements of the private sector to counter it and so I'd just like to tee things up a bit with some quick facts.
Read the article.
---
Copyright (C) 2020 Attainium Corp - All rights reserved.