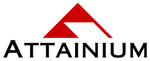 Business Continuity NewsBriefs - April 11, 2018
These NewsBriefs are produced and delivered weekly by Attainium to keep our friends and clients current on topics relating to Business Continuity, Disaster Recovery and Crisis Management. 
Social Media: an Effective Business Continuity Tool?
April 11, 2018 - If you are using social media as a tool, your organization can benefit (or suffer) in many ways. Using it ineffectively can cause problems that might negatively impact your bottom line. Using it well to gain new customers can have the opposite effect. Here are some of the effective ways to use this range of tools.
---
QUOTE OF THE WEEK
"What is interesting is the power and the impact of social media..." 
-- Malala Yousafzai, Pakistani activist --
---
1. Handling Social Media in a Crisis: Dos and Don'ts
Social media has been a breeding ground of fake truths that take hold so fast that in the face of a PR scandal over a data breach, embarrassing incident or a rogue tweet, social media can make or break a company's reputation. United Airlines, EA and Pepsi are all casualties of poorly handled media furors that have seen them become vilified and ridiculed on Twitter and other social networks. Incidents are often leaked before full investigations are carried out, and businesses need to be ready to handle a social media storm.
https://www.thebci.org/news/handling-social-media-in-a-crisis-dos-and-don-ts.html
---
2. How social media impacts your bottom line
In almost every conversation I have with business leaders on the topic of social media, the concept of ROI is rooted in customer acquisition or new revenue generated. Unfortunately, revenue generation is not the best use of social media.
https://www.bizjournals.com/bizjournals/how-to/marketing/2017/12/how-social-media-impacts-your-bottom-line.html
---
3. Three Ways Social Media Customer Service Impacts the Bottom Line
Great social media customer service has a strong impact on a business' bottom line. Done well, it means customers will spend more, it improves efficiency and it generates data that you can use to improve services and benchmark against your competitors. Done poorly, and you will be faced with spending precious resources digging your brand out of a hole.
http://www.adweek.com/digital/3-ways-social-media-customer-service-impacts-the-bottom-line/
---
4. HR Must Use Social Media to Reach Organizational Goals
For HR professionals to be influencers in their organizations, they need to bring something new to the table that will promote growth and return on investment. One way HR can do this is by embracing social media and leading employer branding efforts.
https://www.shrm.org/hr-today/news/hr-news/conference-today/pages/hr-must-use-social-media.aspx
---
5. Practical ways your Board can use social media to engage with your members
Most association Boards are made up of a group of very enthusiastic, member-focused and willing-to-learn volunteers who lead busy professional and personal lives, outside of their Board commitments. Additionally, while they want to be actively involved, they are time poor and they mostly don't have a lot of knowledge around how to best use social media. Here are a number of ways they could provide support, without adding hours to their week.
https://www.melkettle.com/2018/02/practical-ways-board-social-media-engage-members/
---
6. How to Train Employees to Excel on Social Media
Engaged employees are more likely to participate on social media in ways that benefit your brand. So it pays to nurture these internal advocates. Though nurturing can take many forms, it should include formal training that provides employees with clear guidance and instills confidence.
https://business.linkedin.com/marketing-solutions/blog/linkedin-elevate/2017/how-to-train-employees-to-excel-on-social-media
---
Copyright (C) 2018 Attainium Corp - All rights reserved.