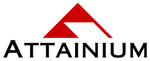 Business Continuity NewsBriefs - April 3, 2019
These NewsBriefs are produced and delivered regularly by Attainium to keep our friends and clients current on topics relating to Business Continuity, Disaster Recovery and Crisis Management. 
Social Media
April 3, 2019 - Nearly all businesses use social media in one form or another, whether it's for marketing, customer/client communication, or other applications. We're not sure, however, if any businesses have made plans to respond to and manage a social media crisis. If you don't have a plan, these articles should convince you that you need one and also help you create one. Don't wait until it's too late to get started.
---
QUOTE OF THE WEEK
"Privacy is dead, and social media hold the smoking gun."
-- Pete Cashmore, Mashable CEO --
---
1. Business Continuity in the Age of Social Media
Television isn't the focal point of breaking news anymore. When a crisis occurs today, people turn to their phones for live updates via Twitter threads or Facebook Live videos. While this immediate response can be an active method of dispersing information during a crisis, it also gives anyone a platform to voice their opinions and can spread misinformation at a rapid pace. In times like these, hindsight is 20/20 and everyone is an armchair quarterback. With these active platforms and loud voices, social media can have an influential effect on business continuity planning.
https://continuityinsights.com/following-the-feed-business-continuity-in-the-age-of-social-media/
---
2. The Twitter Problem
Social media is here to stay. Does it bother you that your staff can 'tweet' your building evacuation, update their Facebook status regarding your fraud case and blog what they think about your layoff policy? It should.
http://www.continuityinbusiness.com/2011/the-twitter-problem/
---
3. How to Manage a Social Media Crisis: A Practical Guide for Brands
On social media, things can move blindingly fast. Sometimes, it's an Instagram post of an egg going inexplicably viral. But sometimes, it's a PR crisis that seems to come out of nowhere. Your best chance to make it through a social media crisis is to prepare ahead of time. Have a solid plan, a list of key stakeholders and responsibilities, and a clear chain of command. Of course, it's even better if you can prevent a crisis before it begins.
https://blog.hootsuite.com/social-media-crisis-management/
---
4. How to Manage a Social Media Crisis Without Losing Your Mind
Even the best brands can get caught in a social media crisis. Maybe an intern will accidentally post on the company account (instead of a personal profile). Or, a major mistake (understandable or not) might spark online outrage amongst your audience. And we've all seen companies get roasted for inadvertently promoting themselves in the middle of a major news catastrophe. This is never a good look. Whatever the case, marketers and social media managers need to be prepared.
https://coschedule.com/blog/social-media-crisis-management/
---
5. Don't Be Scared, Be Prepared: How to Manage a Social Media Crisis
The worst time to start planning for a crisis is when you're in the middle of one. Pre-crisis planning is key to successful social media crisis mitigation. Use this social media crisis management playbook to help you get through it.
https://www.convinceandconvert.com/social-media-strategy/dont-be-scared-be-prepared-how-to-manage-a-social-media-crisis/
---
6. How to Develop a Social Media-Crisis Strategy
It may be difficult to imagine that a comment on social media, or ad campaign, graphic, misquote or argument could cost your organization immeasurably in terms of sales and brand favor. But these events do occur, increasingly. With communications now moving nationally and internationally at the speed of IOT, compromises can occur, and it is essential to have a solid social media-crisis strategy in place, and ready to implement. Here are four steps to creating your plan.
https://www.entrepreneur.com/article/282934
---
Copyright (C) 2019 Attainium Corp - All rights reserved.