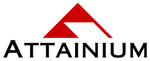 Business Continuity NewsBriefs - March 15, 2017
These NewsBriefs are produced and delivered weekly by Attainium to keep our friends and clients current on topics relating to Business Continuity, Disaster Recovery and Crisis Management. 
Shelter-in-Place
March 15, 2017 - There are many reasons that your business might be required to shelter-in-place, including chemical spills, terrorist attacks, flooding, tornados, biological contamination, etc. Do you have a plan for sheltering in place? Supplies and equipment to keep people safe and comfortable for several hours or a day?
---
QUOTE OF THE WEEK
"Sometimes the rain might force a man more than once to seek shelter under the same tree." 
-- Nigerian proverb --
---
1. Force protection managers explain lockdown, shelter in place
One minute the halls were abuzz with the sounds of people talking as they made their way to meetings and other destinations; the next minute brought concerned shouts with instructions to take cover in response to an active shooter in another building. During this simulated threat, a force protection expert had determined the best action to take and passed the information to the workforce via the garrison alarm system, and through desktop and mobile notification systems. A similar announcement would follow a natural disaster, though the instructions would be to shelter in place instead of lockdown. But if this exercise is any indication, many people are confused about what to do in either scenario.
https://www.army.mil/article/175588/force_protection_managers_explain_lockdown_shelter_in_place
---
2. Seconds Matter in a Shelter in Place Scenario
Your facility must be ready to serve as a refuge when a natural disaster, crime in progress, or chemical spill make it too dangerous to leave. But your occupants may not even know where to hunker down, especially if you're not reinforcing the information regularly or your emergency plans are scant on sheltering details.
http://www.buildings.com/article-details/articleid/16995/title/seconds-matter-in-a-shelter-in-place-scenario/viewall/true
---
3. Shelter-in-Place Orders: What Must a Landlord Do?
If hazardous materials are released -- or threatened to be released -- during an emergency that may affect your property, authorities may instruct the public to "shelter-in-place." This means that everyone must immediately take refuge in a room with as few windows and as little ventilation as possible, to minimize the risk of exposure to airborne chemical, biological, or radiological contaminants. Property owners, including landlords, must cooperate by letting people take shelter at their property.
http://www.nolo.com/legal-encyclopedia/shelter-in-place-landlord-duties-29877.html
---
4. Shelter in Place Kits -- How Duct Tape and Plastic Can Save Your Life
A Shelter in Place kit is a kit that allows you to seal off a building, room, or vehicle to make it as airtight as possible. This kit can greatly increase your survivability against chemical, biological, and radiological exposure. The kit itself doesn't have to be anything fancy, and is very simple to put together.
http://www.trueprepper.com/article/shelter-place-kits-duct-tape-plastic-can-save-life/
---
5. FEMA: Emergency Supply List
It's important that individuals review this list and consider where they live and the unique needs of their family in order to create an emergency supply kit that will meet these needs. Individuals should also consider having at least two emergency supply kits, one full kit at home and smaller portable kits in their workplace, vehicle, or other places they spend time.
https://www.fema.gov/media-library-data/1390846764394-dc08e309debe561d866b05ac84daf1ee/checklist_2014.pdf
---
6. Sample Lockdown & Shelter in Place Procedures
The following sample procedures may be incorporated into an organization's emergency planning. All organizations should plan for emergency situations, this document focuses on situations where evacuating the facility is not appropriate. These may include intruders, violence, civil disobedience and possible chemical, biological or nuclear events.
http://safe-wise.com/downloads/LockdownShelterinPlace.pdf
---
Copyright (C) 2017 Attainium Corp - All rights reserved.