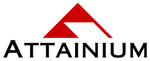 Business Continuity NewsBriefs - December 13, 2017
These NewsBriefs are produced and delivered weekly by Attainium to keep our friends and clients current on topics relating to Business Continuity, Disaster Recovery and Crisis Management. 
Safety at Home
December 13, 2017 - Although we are concerned with safety throughout the year, at the holidays we are especially diligent that our families are safe. For this reason, we offer these articles to guide you and your family safely through the season. And remember that many of these tips can apply to the workplace as well.
---
QUOTE OF THE WEEK
"It's the most wonderful time of the year!" 
-- Edward Pola and George Wyle --
---
1. 12 Tips for Holiday Home Safety
The holidays invite all sorts of fun activity, from lighting candles to hanging fresh greens and stringing lights. Here's how to keep your house and family safe from fire and injury.
https://www.parents.com/holiday/christmas/safety/12-tips-for-holiday-home-safety/
---
2. Mall Safety: 5 Strategies to Keep Kids Safe
A holiday shopping trip to the mall -- where parents are often distracted and kids are intrigued by elevators, escalators, and elaborate store displays -- poses a surprising number of hazards that can cause severe injuries. We asked experts how you can safely navigate the following four danger zones when you and your kids hit the stores.
https://www.parents.com/toddlers-preschoolers/safety/tips/mall-safety-5-strategies-to-keep-kids-safe/
---
3. Five Crucial Holiday Safety Tips You're Probably Overlooking
With the Christmas decorations all set up and the excitement of the holidays in the air, it's easy to forget about safety precautions and careful behavior --- but knowing how to stay safe is just as important now as it is during the rest of the year! With the frosty holiday gusts and the exciting adventures to visit friends and family, many safety and home security issues come up that you might not have considered.
https://www.huffingtonpost.com/hometalk/holiday-safety-tips_b_6345768.html
---
4. Not Home for the Holidays: Seven Tips to Keep Your Residence Safe
For many, the best part of the holiday season is spending quality time with family -- and when you live in another city or state, that means packing up and heading out. Before you leave, it's important take the proper precautions to keep your house or apartment safe while you're gone.
https://money.usnews.com/money/blogs/my-money/2014/12/10/not-home-for-the-holidays-7-tips-to-keep-your-residence-safe
---
5. Holiday Drinking: Keep It Safe
Every holiday season, people have to deal with the increased pressures and stress that the holidays place upon most of us. Whether we're traveling to be with family or doing our last-minute gift buying, most people feel under pressure during the holidays. As you might suspect, the holiday season then becomes one of the most dangerous times of the year for alcohol-related accidents and death.
https://psychcentral.com/lib/holiday-drinking-keep-it-safe/
---
6. Stress, depression and the holidays: Tips for coping
The holiday season often brings unwelcome guests --- stress and depression. And it's no wonder. The holidays present a dizzying array of demands --- parties, shopping, baking, cleaning and entertaining, to name just a few. But with some practical tips, you can minimize the stress that accompanies the holidays.
https://www.mayoclinic.org/healthy-lifestyle/stress-management/in-depth/stress/art-20047544
---
Copyright (C) 2017 Attainium Corp - All rights reserved.