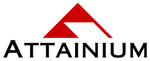 Business Continuity NewsBriefs - June 21, 2017
These NewsBriefs are produced and delivered weekly by Attainium to keep our friends and clients current on topics relating to Business Continuity, Disaster Recovery and Crisis Management. 
Safety and Security during Workplace Emergencies
June 21, 2017 - Everything you read focuses on a couple of things about workplace emergencies: be aware and be prepared. Communication is important, as are drills, training, and the development of emergency procedures. This issue covers all these things and more and provides food for thought about the status of your emergency preparedness.
---
QUOTE OF THE WEEK
"The point is that being able to demonstrate 'due diligence' is not about having a thing (a policy or a system or a heap of procedures and checklists) it is about doing a thing." 
-- Max Geyer, SafetyRisk.net --
---
1. Five Trends Causing Employers to Increase Focus on Office Safety and Security
Basically, an organization's safety culture is rooted in a number of unique factors that include: understanding of external threats, sensitivity of information and/or materials, policies and procedures, geographical location, employee expertise and training and company goals and preferred outcomes. In order for a safety culture to be strong and healthy, everyone in the organization must feel that he or she shares some responsibility for maintaining a safe environment.
https://www.forbes.com/sites/larryalton/2016/10/18/5-trends-causing-employers-to-increase-focus-on-office-safety-and-security/
---
2. Security's Role in Emergency Preparedness
Emergency preparation and planning is important in any facility. However, the need is heightened in commercial real estate because of the potential for large numbers of people to be involved. Fortunately, many commercial properties employ a security team. Whether that team is comprised of internal resources or contracted externally, security professionals should play a vital role in emergency preparedness, response and recovery.
http://www.aus.com/Security-Services/Resources/Best-Practices/View-Best-Practice/ArticleId/708/Securitys-Role-in-Emergency-Preparedness
---
3. Sample Workplace Emergency Procedures
An emergency situation can arise at virtually any time, so it's important for the safety of your employees and visitors to develop emergency procedures. The procedures you implement should be based on the nature of your business as well as generic occurrences like power failures or inclement weather.
http://smallbusiness.chron.com/sample-workplace-emergency-procedures-2031.html
---
4. Safety and Security Challenges in Multi-Tenant Office Buildings
In multi-tenant office buildings, all of the tenants have their own interests, all want their share of attention in a crisis, and many may stubbornly wish to go their own way, even if it means ignoring safety training and drills. Now transfer those challenges to an actual large-scale emergency, and the facility manager's responsibilities and stress ramp up exponentially.
http://www.facilitiesnet.com/emergencypreparedness/article/Safety-and-Security-Challenges-in-Multi-Tenant-Office-Buildings-Facilities-Management-Emergency-Preparedness-Feature--15642
---
5. Seven Steps to Keep Employees Safe in the Workplace
We live in a world where bad things happen in the workplace. As much as we fear the acts and despise the perpetrators, the reality is that these events have become commonplace. In addition to these acts of terror, the safety of your team can be at risk due to natural disasters and other unexpected events.
https://www.entrepreneur.com/article/228735
---
6. Expecting the UNexpected
Emergencies happen to other people, right? We see emergencies reported on television and on the Web and we read about them in the news. We think emergencies won't happen to us. But what would you do if you had to respond to a bomb threat, an earthquake, or a fire? This guide asks you to think about such events where you work -- events that could affect you, your employees, your customers, or the public -- and helps you plan for them now.
http://osha.oregon.gov/OSHAPubs/3356.pdf
---
Copyright (C) 2017 Attainium Corp - All rights reserved.