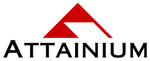 Business Continuity NewsBriefs - March 7, 2018
These NewsBriefs are produced and delivered weekly by Attainium to keep our friends and clients current on topics relating to Business Continuity, Disaster Recovery and Crisis Management. 
Reputation Management
March 7, 2018 - How do you monitor your online reputation? How important is it to you? Maintaining a good reputation is critical to your business, as a bad reputation can adversely impact your bottom line. This week, we've gathered some articles to help you monitor, manage, and protect your corporate reputation.
---
QUOTE OF THE WEEK
"Reputation is only a candle, of wavering and uncertain flame, and easily blown out, but it is the light by which the world looks for and finds merit." 
-- James Russell Lowell --
---
1. 10 Keys for Executives to Manage Reputation Risk
When a good reputation is difficult to build and easy as pie to destroy, it's a business imperative to manage the company's reputation carefully. Jim DeLoach outlines five critical areas leadership must pay close attention to, and 10 factors total that can be critical in managing reputation risk.
http://www.corporatecomplianceinsights.com/managing-reputation-risk/
---
2. Five Ways to Protect Your Company Reputation on Social Media
Reputation management is an essential part of digital branding. From reviewing content before it's posted to social media to monitoring accounts for signs of hacking attempts, every brand should have a plan for minimizing PR disasters.
https://digitalbrandinginstitute.com/protect-company-reputation/
---
3. Understanding Online Reputation Management and How It Affects Search Engine Placement
Entrepreneurs should understand the importance of online reputation and how proper management can have a positive effect on their search engine placement. Proper management is key to improving your online reputation, as a well-managed online reputation helps draw potential clients to your website.
https://www.forbes.com/sites/forbesagencycouncil/2017/08/30/understanding-online-reputation-management-and-how-it-affects-search-engine-placement/
---
4. Crash Course: What to Do When Your Reputation Sucks
Bad brand reputations seem to be a dime a dozen these days, and every PR nightmare is broadcast to the world on social media in a relatively short span of time. If you've taken a stroll through a brand's YouTube or Twitter comments or @replies, you have probably noticed that commenters are ruthless about calling out companies when they see fit---and now more than ever, they have multiple online platforms for doing so. The comment section can suck, but with strong reputation management, you can find smart ways to respond to any PR hiccups.
https://www.get.sucks/blog/no-bull-sht-guide-reputation-management/
---
5. Mitigating Risks through Online Reputation Management
Today's companies have to own the conversation when it comes to search. This means proactive online reputation management strategies must be employed to keep a company's voice strong among search results and social media interactions. Online reputation management should never be used solely to bury bad information about a company on the Web. In fact, reputation management involves more than brand perception; it is a practice in brand understanding, which means consistency is key. If a company's brand is not consistent online, online reputation will suffer.
https://www.irmi.com/articles/expert-commentary/mitigating-risks-through-online-reputation-management
---
6. Essentials of Corporate Communication: Implementing practices for effective reputation management
Organizations are networks of people who communicate with each other. In all organizations, communications flow vertically and horizontally, internally and externally, formally and informally, linking employees internally to each other, to various layers of management, and to the many external resource-holders of the organization. Not all of the communications in an organization are work-related, nor are they necessarily relevant to fulfilling organizational objectives. All communications, however, influence to some extent the perceptions of participants and observers about the organization and its activities, and so affect the organization's image, brand, and reputation.
http://repository.umpwr.ac.id:8080/bitstream/handle/123456789/511/Essentials
%20of%20Corporate%20Communication.pdf?sequence=1
---
Copyright (C) 2018 Attainium Corp - All rights reserved.