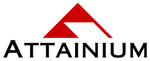 Business Continuity NewsBriefs - August 22, 2018
These NewsBriefs are produced and delivered weekly by Attainium to keep our friends and clients current on topics relating to Business Continuity, Disaster Recovery and Crisis Management. 
Organizational Reputation Management
August 22, 2018 - I don't think anyone would argue against the fact that reputation matters. But we may not be aware of how much it matters and how important it is to understand and keep control of corporate reputation. A tarnished reputation can make it difficult not just to get clients or customers, but it will make it harder to attract and keep good employees. The bottom line is that a tarnished reputation will impact your bottom line; you need to keep it polished.
---
QUOTE OF THE WEEK
"We've moved from the age of information to the age of reputation." 
-- Tripp Donnelly, CEO of REQ --
---
1. Corporate Reputation Management: Responding to Disengaged Employees
Corporate reputation management is an area of continuously growing concern for organizations. Websites where current and former employees can rate and review organizations continue to grow and gain popularity. Disengaged employees who may no longer feel a strong connection with your organization or who may be disgruntled for very specific reasons can leave scathing feedback that will not only harm your ability to recruit new talent but may also poison your pool of prospective clients.
https://www.adp.com/spark/articles/2016/10/corporate-reputation-management-responding-to-disengaged-employees.aspx#
---
2. Why is Reputation Important?
The rewards of having a good online reputation are greater revenues, better relationships, and more opportunities. Consumers have been shown to care about a company's reputation and purchasers' reviews. For example, a survey carried out in 2016, notes that 74% of potential customers state that when they read positive reviews, they have more trust in a local business.
https://blog.reputationx.com/why-is-reputation-important
---
3. The Value of Strong Ethical Business Practices and Social Responsibility
Strong ethical business practices are a hallmark of a good company that you want to build and maintain in your small business. You cannot just develop them overnight. Build sound business practices by setting an ethical example and creating policies and procedures that govern the activities of your employees.
https://smallbusiness.chron.com/value-strong-ethical-business-practices-social-responsibility-24231.html
---
4. CEO Spotlight... The Company behind the Brand: In Reputation We Trust
CEO and company reputation are inextricably linked -- corporate reputation is not isolated from the public's views of a company's top leadership. Together, company and CEO reputation make a solid contribution to a firm's market value. There is a lot at stake when it comes to the reputation of the CEO.
https://www.webershandwick.com/uploads/news/files/
CEO_Spotlight_ExecSummary.pdf
---
5. Don't let your organization be a sitting duck: 10 reputation management tips for 2018
Most companies are likely more vulnerable in their online reputations than behemoth-sized enterprises, and most would suffer harm if something negative about them appeared on page one in search engines. If you work for a small- to medium-sized firm, you do not have the luxury of being ambivalent about your online reputation. Allow it to go sour, and your company may likely feel financial repercussions.
https://marketingland.com/organization-sitting-duck-10-reputation-management-tips-2018-232015
---
6. Why Your Digital Reputation Matters and How to Influence It
Reputation has always been a form of currency. In today's digital world, however, our reputations are more important -- and more permanent -- than ever before. Ten years ago, the author founded REQ with an understanding of the growing significance of online reputation, search results and digital presence. Today these issues have only become more critical, and businesses and individuals alike must learn to navigate them.
https://www.forbes.com/sites/forbesagencycouncil/2018/05/07/why-your-digital-reputation-matters-and-how-to-influence-it/
---
Copyright (C) 2018 Attainium Corp - All rights reserved.