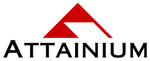 Business Continuity NewsBriefs - February 6, 2019
These NewsBriefs are produced and delivered weekly by Attainium to keep our friends and clients current on topics relating to Business Continuity, Disaster Recovery and Crisis Management. 
Online Reputation Management
February 6, 2019 - Finding negative information or reviews of your company online is definitely troubling, but what are you doing to prevent such information from finding its way to Google searches or social media sites in the first place? It's a fact of life today that online reviews and information are the chief way people are getting information about your company and statistics show that those reviews are considered accurate by the majority of people reading them. Are you actively seeking ways to minimize the impact any negatives on your reputation? This issue may give you some insight in how to strengthen your online reputation.
---
QUOTE OF THE WEEK
"Your brand isn't what you say it is, it's what Google says it is."  
-- Chris Anderson, journalist --
---
1. Online Reputation Management: What It Is and Why Businesses Need It in 2019
Essentially, your business's ratings and online reviews are what constitute its online reputation. It dictates how your business is being perceived online and helps users decide whether or not to choose it over others. If potential customers come across low ratings or negative reviews, they're not going to trust the quality of your business.
https://devrix.com/tutorial/online-reputation-management-what-it-is-why-businesses-need-2019/
---
2. A Business Guide to Reputation Score for 2019
A Reputation Score is a real-time calculation --- based on a 1-1,000 point grading system --- that measures how your customers perceive your brand. Your Reputation Score is more than just a badge of honor to wear at your next company-wide meeting. It offers key insights and reveals your strengths and weaknesses across nine unique metrics --- data you can leverage to improve your online profile, satisfy your customers and, ideally, exceed their expectations.
https://www.reputation.com/resources/blog/a-business-guide-to-reputation-score-for-2019/
---
3. Five Online Reputation Management Trends in 2019
Searching for your business name and combing through social media mentions isn't an efficient way to conduct reputation management in 2019. There's a wide range of tools that can help you automate this process in a variety of ways. To manage your reputation effectively, you'll need to invest some time at the start, then you can let these processes mostly run themselves.
https://boast.io/5-trends-in-online-reputation-management-in-2019/
---
4. Reputation Management for Small Businesses -- 20 Essential Tips For 2019
Currently, 84% of consumers trust a review that they find online as much as a personal recommendation. More staggering still is the fact that 65% of people find online searches to be the most trustworthy sources of information about a business. If your business has negative or dated search results on Google, there are a few things you can do to better your online presence. Below are 20 tips to consider for improving a business's online reputation.
https://statuslabs.com/reputation-management-for-small-businesses-2018/
---
5. 2019 Online Reputation Management Statistics [Jan. Update]
If you're like many Chief Marketing Officers, you might lie awake at night wondering when the next emergency will upset your well laid plans. The online reputation management world smolders with tales of tragedy, falls from grace, and salacious rumors that can destroy careers and entire businesses. As with any threat, a little knowledge can go a long way. This report is not intended as a scare tactic. Instead, it is a clear-headed approach to making sense of online reputation management (ORM), what's working, what's not, and what to do about it.
https://blog.reputationx.com/online-reputation-management-statistics
---
6. 10 Leading Online Reputation Management Tools For 2019
One huge change from the pre-internet age is the vast quantity of information about you that is publicly accessible. Once something goes online it is usually there forever. This makes it vital that you keep track of your online reputation and do what you can to minimize any harmful statements about you or your business. There are quite a few online reputation tools you can use to help you both understand your reputation and then to improve it, and minimize the dangers of more harmful references.
https://influencermarketinghub.com/10-leading-online-reputation-management-tools-for-2019/
---
Copyright (C) 2019 Attainium Corp - All rights reserved.