Expired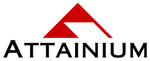 Business Continuity NewsBriefs - March 21, 2018
These NewsBriefs are produced and delivered weekly by Attainium to keep our friends and clients current on topics relating to Business Continuity, Disaster Recovery, and Crisis Management. 
Meetings & Events: Crisis Management
March 21, 2018 - So you have everything set for this event, the keynote speech is about to begin, and you sit in the back of the meeting room and breathe a sigh of relief. All of a sudden, you smell smoke and alarms are going off. People are screaming and running out the doors. This is one of those crises that could easily ruin your event. If you have a crisis plan, you may be able to deal with this situation and maybe even be able to get everything back on track. If you haven't thought about event crisis plans, now is the time to start.
QUOTE OF THE WEEK
"The secret of crisis management is not good vs. bad; it's preventing the bad from getting worse." 
-- Andy Gilman of Comm Core Consulting Group --
1. The Planner's Playbook to Crisis Management
In a series of interviews with planners and city officials, a pattern emerges where risk management is commonly put on the back burner until a crisis forces a change in perspective. "Unfortunately, you don't realize something can go wrong until it does," says Stuart Ruff, CMP, director of meetings and events at Risk and Insurance Management Society. Read about some real-life event crises in this article.
https://www.collaboratemeetings.com/feature/the-planners-playbook-to-crisis-management/
 2. Event Crisis Management: Five Tips to Help Event Planners Bounce Back
Crises happen to the best of us -- that's life. In the events industry, many small details go into the perfect event, so it should come as no surprise that things could go awry here and there. Despite the fear of something going wrong, the best way to address a crisis is to prepare for it in advance. In some cases, that means avoiding the issue entirely while, in other cases, it means having a crisis response plan ready should something happen.
https://www.socialtables.com/blog/event-planning/event-crisis-management-tips/
3. Nine Tips In the Event of a Crisis
When disaster strikes, the stakes are high for the success of your event. Most meeting planners are well-aware of how unpredictable weather, last-minute venue changes, and eleventh-hour cancellations can wreak havoc if there is no backup plan in place. The key is to make sure your team is ultra-prepared for the absolute worst.
https://www.smartmeetings.com/meeting-planning/74806/9-tips-in-the-event-of-a-crisis
4. Why Events Need a Crisis Communications Plan
Terror attacks are now a constant threat to society. Consequently, security has become top of mind for many businesses -- especially for those organizations involved in running events in big-city destinations. Knowing what to do at a time of crisis has never been more relevant. A crisis communication plan is essential for your events, for any crisis situation that has the potential to disrupt an event -- from fire outbreaks and flooding to any other kind of emergency evacuation.
https://www.eventsforce.com/us/blog-us/5-steps-for-effective-events-crisis-communications/
---
5. Four rules to prevent any crisis at your event
That date ringed in red on the calendar has finally arrived and as soon as the day begins the problems start: a delayed flight, traffic jams... some of them even take you by surprise because they are just so unexpected. And you know better than anyone that you need to be prepared to overcome unforeseen obstacles in record time, fixing tens of little issues and finding perfect solutions to every unanticipated problem. Follow this advice, and don't let anything come between your event and its complete success!
https://www.nh-hotels.com/meetings/blog/articles/prevent-crisis-events
---
6. Managing your next event crisis
No matter how organized you are or how much blood, sweat, and tears you put into an event, there's always a chance, something can go wrong. But there's no need to panic and accept defeat because, with a backup plan for all of the potentially disastrous things that could dampen your day, you will be adequately armed to turn things around in no time. Running a successful event is all about being prepared, flexible, adaptive, and having a positive mindset.
https://insights.ges.com/blog/managing-your-next-event-crisis
---
Copyright (C) 2018 Attainium Corp - All rights reserved.
---