Expired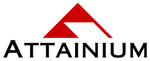 Business Continuity NewsBriefs - January 9, 2019
These NewsBriefs are produced and delivered weekly by Attainium to keep our friends and clients current on topics relating to Business Continuity, Disaster Recovery, and Crisis Management. 
Meetings and Events 2019
January 9, 2019 - It's a new year and you're likely already planning for upcoming meetings, conferences, and other events. This issue focuses on some of the trends that are changing the meetings industry and how you might use them. Plus, Item #4 focuses on some events that went badly... some of the changes might help you avoid such chaos.
---
QUOTE OF THE WEEK
"Just because you have planned something doesn't mean it is going to happen." 
-- Jung Lee, celebrity event planner/producer --
---
1. Five Top Meeting Industry Trends for 2019
It's that time of year again when everyone makes predictions on the top meeting industry trends for 2019. Here are five favorites from some of our favorite industry experts.
https://www.prevuemeetings.com/resources/news/industry-news/5-top-meeting-industry-trends-2019/
---
2. Five Ways the Meetings Industry is Changing the Face of Events
Change is imminent --- and in the meetings industry, it's upon us. From more engaging, holistic experiences to the bold new expectations of "bleisure," event planners and suppliers are racing to adapt in an industry that's as dynamic as it's ever been. But where should industry professionals put their focus, and what are the forces driving this rapid evolution? While the shifts are plentiful, there are five that stand out from the fold when it comes to modern event design.
https://goo.gl/bF82Nq
---
3. The Venues Trends That Can Turn Around Meetings and Events In 2019
The venue plays an essential role in any event and it's usually one of the first things selected and one of the biggest costs. A venue shapes the event and makes a big impression. It may even be one of the deciding factors as to whether someone attends the event or not. Although venues are bricks and mortar constructions we have explored the event horizon and listened as growing interest in the following trends has bubbled up.
https://www.eventmanagerblog.com/event-trends
---
4. Four Really, Truly, Poorly Planned Events
While you've been hard at work, focusing on crafting interactive programs that create meaningful experiences, some events have been descending into complete chaos. We're guessing even your worst day on the job doesn't come close to these four scenarios, which illustrate that planning events aren't all fun and games.
https://www.pcma.org/4-really-truly-poorly-planned-events/
---
5. Six Meetings and Events Technology Trends to Try in 2019
When it comes to the relationship between technology and events, one thing remains the same: technology underpins how your audience engages with your event at every step of the way. Your ability to mine the data collected allows you to design more impactful events that truly motivate and resonate.
https://www.bcdme.com/insights/meetings-and-events-technology-trends-for-2019/
---
6. Event Technology Trends That Will Elevate Your Event In 2019
2019 will be a big year for event planning as many of the long talked about event planning trends will soon be within our reach. Smartphones have more capabilities and connections to our lives, event tech is becoming more reasonably priced and targeted to individual needs, and tech that used virtual and augmented reality was on many people's gift-giving lists this year. Another factor shaping event tech is the coming together of companies to offer one-stop-shop experiences. Integrated services are the hot sellers this year.
https://www.eventmanagerblog.com/event-trends
---
Copyright (C) 2019 Attainium Corp - All rights reserved.
---