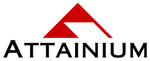 Business Continuity NewsBriefs - March 22, 2017
These NewsBriefs are produced and delivered weekly by Attainium to keep our friends and clients current on topics relating to Business Continuity, Disaster Recovery and Crisis Management. 
Meeting and Event Planning
March 22, 2017 - Wherever groups of people gather, there exists the potential for disaster or disruption. There are plenty of examples in the news every day to underscore this truth. So, when you have a large important meeting coming up, are you doing everything you can to help prevent something from mucking it up? This issue looks at everything from helping attendees stay healthy and attentive to how deep to delve into venue security. We hope they will encourage you to take a fresh look at your meeting plans.
---
QUOTE OF THE WEEK
"A prudent man foresees the difficulties ahead and prepares for them; the simpleton goes blindly on and suffers the consequences."
-- Proverbs 22:3 --
---
1. Eight essential event security details for planners
Orlando. Paris. Nice. Every new safety and security incident is a wake-up call for meeting and event professionals. The bottom line is that events and venues can be vulnerable. Wherever large crowds congregate can be tempting targets for terrorists or "lone wolves" with psychiatric problems. Even false alarms can send crowds into a panic.
http://planyourmeetings.com/8-essential-event-security-details-for-planners/
---
2. The Art of Venue Security at Meetings
From ensuring safety of attendees to protecting personal and group property to safeguarding an organization's reputation, risk management of host venues takes many forms for planners, whose job is to think of everything. The hope is these efforts won't be necessary, but taking any chances is out of the question. "That's what all security is: Just in case," says Patricia Ahaesy, CMP.
http://www.collaboratemeetings.com/feature/the-art-of-security-at-meetings/
---
3. Meetings Security: The X Factors
Political and economic developments have propelled an increase in protests and other disruptions, often aimed at corporate entities. And because financial and insurance meetings already require more security planning and protocols, those planners must now redouble efforts to ensure that the meetings and attendees don't fall victim to mischief, spying, theft or worse. This additional work for planners requires stronger coordination of details with hotels and meeting venues, as well as better communication with attendees---who are the biggest variable in any security plan.
http://www.smartmeetings.com/meeting-planning/90200/meetings-security-the-x-factors
---
4. Secure Lines: Protecting Your Meeting Content
All meeting planners need to pay increased attention to meeting content when conducting a threat and risk assessment to identify what level of protection is necessary for an event. The threat to proprietary information increases during offsite meetings, but, with the right precautions and participation from attendees, planners can greatly reduce the threat.
http://www.successfulmeetings.com//strategy/meeting-strategies/secure-lines--protecting-your-meeting-content/
---
5. Healthy Meeting Tips
Successful Meetings and Discover The Palm Beaches Florida teamed up with health experts like Dr. Oz and Andrea Sullivan to provide tips on keeping meeting attendees safe, healthy and revitalized. From program design to food and beverage choices and health-risk management, the guide provides thirty-eight ideas and best practices.
https://www2.creativegroupinc.com/2017/01/25/healthy-meeting-tips/
---
6. Safety First: Meetings Groups Support Industry-Wide Security Initiative
Keeping attendees safe and secure has always been a top priority for meeting planners and venue staff. But, in light of recent attacks at nightclubs in Orlando and airports across the world, the meetings and exhibit industry is turning an even closer eye toward strengthened security at venues. While convention centers have always had their own safety and security measures in place, a new industry initiative will create national standards to make for safer events and more secure venues.
http://associationsnow.com/2016/08/safety-first-meetings-groups-support-industry-wide-security-initiative/
---
Copyright (C) 2017 Attainium Corp - All rights reserved.