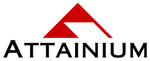 Business Continuity NewsBriefs - March 8, 2017
These NewsBriefs are produced and delivered weekly by Attainium to keep our friends and clients current on topics relating to Business Continuity, Disaster Recovery and Crisis Management. 
Reputation Management
March 8, 2017 - It would be most unusual if no one has yet posted anything bad about your company or organization online. In today's social media climate, everybody has the ability and the platform to tell the world what they don't like about you. And make no mistake... they will do so. Your reputation is at stake and you need to be prepared to deal with the negative that's bound to show its ugly head sooner or later. These articles shed some light on how to develop and carry out a reputation management strategy.
---
QUOTE OF THE WEEK
"Character is like a tree and reputation like its shadow. The shadow is what we think of it; the tree is the real thing." 
-- Abraham Lincoln --
---
1. The Definitive Guide to Online Reputation Management
There are a lot of misconceptions about online reputation management. Some people think it's just social media monitoring, while others believe it has something to do with public relations, and still others literally have no idea how it can impact business and sales. This guide explains the role of online reputation management in today's business and media landscape. Companies of every size can benefit from having a clear outline of its main concepts.
https://blog.kissmetrics.com/guide-to-reputation-management/
---
2. Five efficient reputation management strategies
Perception is reality, and in today's digital landscape, a negative reputation can be the kiss of death for any business or brand. That's why online reputation management is such an increasingly important, field. As online search inquiries and review sites come more and more to dictate a business' bottom line it becomes imperative for companies to play a more active role in guarding their online reputation.
https://www.prdaily.com/Main/Articles/5_efficient_reputation_management
_strategies_14784.aspx
---
3. The Essentials: Online Reputation Management FAQs for Everyone
Online reputation management (ORM) makes you look better online. It is the essential personal branding tool of our time. Contrary to popular opinion, though, ORM is not a magic wand that removes unwanted information from the Internet -- at least, not in the U.S., the market this article focuses on.
https://reputation-communications.com/you-online/articles/the-essentials-online-reputation-management-faqs/
---
4. Online Reputation Management Strategies for Rookies
Online reputation management (ORM) is one of the more misunderstood terms in the world of digital marketing. ORM has been mistaken to exclusively mean a number of things from social media management to online public relations, or something else entirely. Many people don't even understand how critical ORM is to their business's reputation and, ultimately, sales and revenue. Hopefully this post will clear up an important truth for your business no matter its age or size.
http://wrightimc.com/online-reputation-management-strategies-for-rookies/
---
5. Three Steps for Developing an Online Reputation Management Strategy
76 percent of today's retailers expect online content to play a greater role in their public relations strategy in the future. It is understood that reputation is thought of as the number one danger for any company's future success. The question is how to set up the right strategy to help protect your brand from negative influences. Here are three steps you can take to set up a successful online reputation management campaign.
https://www.clickz.com/3-steps-for-developing-an-online-reputation-management-strategy/49799/
---
6. Top 10 SEO Reputation Management Tools Online
Part of managing your reputation is being able to look at data and analytics and draw a conclusion about your current performance. You must have a strategy in place to manage the aforementioned factors of reputation, and then you must have some way of gathering data to make sure you can gauge that reputation at any time.
https://www.highervisibility.com/blog/top-10-seo-reputation-management-tools-online/
---
Copyright (C) 2017 Attainium Corp - All rights reserved.