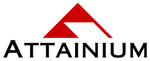 Business Continuity NewsBriefs - May 31, 2017
These NewsBriefs are produced and delivered weekly by Attainium to keep our friends and clients current on topics relating to Business Continuity, Disaster Recovery and Crisis Management. 
June is National Safety Month
May 31, 2017 - June is National Safety Month and a good time to think about safety in your workplace. This issue covers workplace injuries, active shooter preparations, fire, medical and other emergencies. If you haven't visited the topic of workplace safety in a while, June is a good time to do so, and these articles can help.
---
QUOTE OF THE WEEK
"At the end of the day, the goals are simple: safety and security." 
-- Jodi Rell, former Connecticut governor --
---
1. Safety in an Office Environment
Warning! Hazardous Area! Construction site or manufacturing plant, right? How about an office? In addition to traditional office exposures, changes in office technology in the last 25 years have introduced an array of employee injury and illness sources. In most cases, the types of injuries are the same, but contributing factors have increased and are more varied. According to the Bureau of Labor Statistics (BLS) about 76,000 office workers nationwide receive disabling injuries every year.
http://www.covwc.com/templates/System/details.asp?id=48008&PG=resources&CID=30412
---
2. How Employers Should Prep For Active Shooter Situations
Some estimates point to 253 mass shooting events that occurred in the first seven months of 2016. This represents a 53 percent increase from the same time frame just two years ago. The number varies depending on how the term "mass shooting event" is defined. Regardless of the methodology used, perception is often reality. Beyond the semantics, every public instance of gun violence should reinforce the point that in-house counsel must work with management to prepare for active shooter situations.
https://www.law360.com/articles/824300/how-employers-should-prep-for-active-shooter-situations
---
3. Emergency Situations in the Workplace
As a business owner, it is your job to keep your employees safe at work. You can keep your workplace a safe environment by educating your employees on your business procedures for emergency situations. Safety should always be one of you main priorities--especially when it comes to your staff. Talk to your employees about your business' emergency situation procedures today.
http://www.alarm.org/BusinessSafety/EmergencySituationsforBusiness.aspx
---
4. Tips for Fire Prevention and Preparedness at the Office
"Putting out a fire" is a common phrase used by businesspeople every day. But what if the fire is more than a metaphor? According to the National Fire Prevention Association (NFPA), there were more than 98,000 non-residential building fires in 2012, the most recent year for which data is available. Many of them were in small offices and buildings. Estimated property loss from these blazes was $2.6 billion.
http://www.staples.com/sbd/cre/tech-services/explore-tips-and-advice/tech-articles/tips-for-fire-prevention-and-preparedness-at-the-office.html
---
5. Automated external defibrillators at work
According to the American Red Cross, sudden cardiac arrest kills more than 350,000 people each year. Even though emergency response teams can be at your location within 8 to 12 minutes after a 911 call is made, the chance of surviving SCA is reduced 7 to 10 percent each minute that defibrillation is delayed. Although employers plan for a multitude of potential scenarios that could threaten the safety of employees, they often overlook cardiac arrest. SCA can strike anywhere and at any time, and it's up to workplace safety managers to prepare for the worst.
http://www.safetyandhealthmagazine.com/articles/14041-automated-external-defibrillators-at-work
---
6. Six guidelines to prevent workplace slips, trips and falls
It's probably happened to most of us. That momentary lapse of inattention thinking about a personal problem or distracted by an activity that ends in a slip, trip or fall. A stumble down a stairway. A trip over an uneven surface. Slipping on the ice. It can lead to a variety of regrettable events ranging from a simple bruised shin to an extremely serious injury. It's just one of a variety of conditions and situations that set the stage for slips, trips and falls in the workplace.
http://www.reliableplant.com/Read/27549/Prevent-slips-trips-falls
---
Copyright (C) 2017 Attainium Corp - All rights reserved.