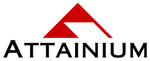 Business Continuity NewsBriefs - November 28, 2018
These NewsBriefs are produced and delivered weekly by Attainium to keep our friends and clients current on topics relating to Business Continuity, Disaster Recovery and Crisis Management. 
It's Flu Season - What are you doing about it?
November 28, 2018 - After last year's terrible flu season, many of us are concerned about what the 2018-2019 flu season will bring. Experts pretty much agree that it's impossible to predict what this year's flu season will be like. While flu vaccines have been improved, flu germs are constantly changing so there are no guarantees. For this reason, there are a number of things you can do in the workplace that can help prevent the spread of flu.
---
QUOTE OF THE WEEK
"Now, you might think of flu as just a really bad cold, but it can be a death sentence." 
-- Seth Berkley, Scientist --
---
1. What Can We Learn From This Year's Severe Flu Season?
The 2017-18 flu season was one of the most severe in recent years. There were nearly 152,000 reported cases of the flu recorded this season. More than 28,500 laboratory-confirmed influenza-associated hospitalizations were reported between Oct. 1, 2017 and March 31, 2018.With all this information available, it's critical for businesses to learn from the recent flu season. By defining and implementing best practices amid a pandemic like the flu, emergency preparedness managers can protect employees and maintain their companies' resiliency.
https://www.drj.com/myblog/what-can-we-learn-from-this-year-s-severe-flu-season.html
---
2. Flu Season 2018 Update: Influenza Slow to Spread
Last year's terrible flu season should be a reminder to everyone to get their flu vaccination. It's no secret that last year's flu season was one of the worst in decades, but many Americans still haven't gotten their flu shots this year. The best way to prevent the flu is to get the flu vaccination. You need to get the flu shot every year to protect yourself, your family, and your workplace.
https://www.earthnetworks.com/blog/flu-season-2018-weekly-update/#
---
3. The Neglected Side of Business Continuity: Problems Not Related to IT
IT issues tend to get a lot more notice and press, not to mention attention from management. Sometimes people assume that if you can recover your IT, you can recover the business, forgetting that you need facilities to work in and people to operate them. To help you come to grips with your organization's non-IT-related business continuity problems, we are going to discuss the two main types of these problems.
https://www.mha-it.com/2018/03/07/non-it-business-continuity/
---
4. Employer Guidance: Reducing All Workers' Exposures to Seasonal Flu Virus
There are some basic precautions that can protect workers during the flu season. This OSHA page gives employers and managers information about how to protect workers whose job tasks involve contact with coworkers and the general public. As more information about the seasonal flu virus becomes available, OSHA will reevaluate and update this workplace guidance.
https://www.osha.gov/dts/guidance/flu/nonhealthcare.html
---
5. Five Things Your Organization Needs to Do When Flu or Other Epidemic Strikes
Any smart organization needs to be prepared for the unexpected, especially when the flu or another contagious disease strikes. The 2017-2018 flu season, the worst in a decade, claimed many lives and spread worldwide at a fast clip. If we've learned anything from this and other outbreaks, it's that no person or organization is immune. A great deal of time and effort goes into drafting a plan that details the best ways organizations can prepare, respond and coordinate their response team during emergency situations like disease outbreaks.
http://continuityinsights.com/5-things-your-organization-needs-to-do-when-flu-or-other-epidemic-strikes/
---
6. Fighting the Flu: Cleaning Products to Help Prevent the Spread of Disease-Causing Germs
In addition to personal behavior and company policies, regular and thorough cleaning of the workplace is essential to controlling the flu. Since flu germs are spread by infected people, the germs go anywhere people do. As a result, companies must focus on facility-wide cleaning strategies that thoroughly disinfect --- not just surface clean --- key areas.
https://www.grainger.com/content/safety-industrial-cleaning-strategies-for-workplace-flu-prevention
---
Copyright (C) 2018 Attainium Corp - All rights reserved.