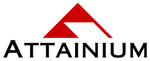 Business Continuity NewsBriefs - June 7, 2017
These NewsBriefs are produced and delivered weekly by Attainium to keep our friends and clients current on topics relating to Business Continuity, Disaster Recovery and Crisis Management. 
Identity Theft
June 7, 2017 - Identity theft now costs businesses billions of dollars each year, and it's on the rise. No business seems to be immune, from sole practitioners to large corporations. In this issue we look at exactly what identity theft is and what you can do to prevent it. Check out these articles for some of the steps you can take to avoid becoming a victim.
---
QUOTE OF THE WEEK
"From a criminal's perspective, it is significantly more cost-effective to steal business identities than consumer identities." 
-- Steve Cox, Better Business Bureau --
---
1. What is Business Identity Theft?
Identity theft is no longer only a consumer crime. Thieves have learned that businesses also have identities that can be stolen, and unsuspecting businesses can be very easy targets. To criminals, business identity theft means the potential for even more easy money and goods. Fueled by the focus on consumer identity theft issues and compounded by a lack of understanding, however, the crime of business ID theft is frequently mischaracterized in many articles, media reports, business publications and other sources.
http://www.businessidtheft.org/Education/WhyBusinessIDTheft/tabid/85/Default.aspx
---
2. Business Identity Theft Is a Big Threat to Small Business
Business identity theft is the business variation on personal identity theft: Vital business information, such as your officers' names and your federal tax employer identification number, are misappropriated (stolen, to be blunt). And, business identity theft can be ridiculously easy to accomplish by using information that is required to be made public and capitalizing on the secretary of state's "good faith" rules of operation.
https://ct.wolterskluwer.com/resource-center/articles/business-identity-theft-big-threat-small-business
---
3. Six steps to protect a very small business from ID theft
According to a 2014 survey by identity theft and fraud protection firm CSID, the number of attacks against small and mid-sized businesses skyrocketed from 18 percent in 2011 to 31 percent in 2013. Yet many -- especially very small businesses -- are not doing anything about it. Only 29 percent of companies with fewer than 10 employees are taking any measures to protect against security risks, including identity theft of their own and their customers' information.
http://www.creditcards.com/credit-card-news/6-steps-protect-small-business-id-theft-1269.php
---
4. Make Your Businesses Invulnerable to Corporate Identity Theft
While many entrepreneurs are knowledgeable about personal identity theft, they aren't as prepared against thieves stealing their business identity. Certain simple mistakes, such as forgetting to file annual reports or failing to dissolve a defunct company properly, can open the door for criminals looking to impersonate and defraud a business.
https://www.entrepreneur.com/article/251617
---
5. The Risks of Tax Related Business Identity Theft
For several years, the IRS has been dealing with a dramatic increase in individual identity theft, which has affected millions of taxpayers and resulted in the payment of billions of dollars in fraudulent refunds to identity thieves. Recent trends indicate that identity thieves are now focusing on business identity theft as well. Here are some steps to take to avoid becoming a victim of tax-related identity theft.
http://www.pwc.com/us/en/tax-services/publications/assets/pwc-risks-of-tax-business-id-theft.pdf
---
6. Report Identity Theft and Get a Recovery Plan
The Federal Trade Commission's IdentityTheft.gov site is the federal government's one-stop resource for identity theft victims. You can report the theft here. Also, the site provides streamlined checklists and sample letters to guide you through the recovery process. Share this information with your employees.
https://www.identitytheft.gov/Steps
---
Copyright (C) 2017 Attainium Corp - All rights reserved.