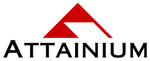 Business Continuity NewsBriefs - May 1, 2019
These NewsBriefs are produced and delivered regularly by Attainium to keep our friends and clients current on topics relating to Business Continuity, Disaster Recovery and Crisis Management. 
Identifying, Managing and Mitigating Risk
May 1, 2019 - If you have a business continuity plan, that's terrific. Obviously you know how important it is to have a plan. But have you updated it lately? Considered any new risks for which you should plan? Made necessary changes in personnel? And if you don't have one, perhaps it's time you got started on one. These articles can be helpful regardless of your situation.
---
QUOTE OF THE WEEK
"When you are in any contest, you should work as if there were -- to the very last minute -- a chance to lose it. This is battle, this is politics, this is anything." 
-- Dwight David Eisenhower --
---
1. Risk Mitigation
The ultimate purpose of risk identification and analysis is to prepare for risk mitigation. Mitigation includes reduction of the likelihood that a risk event will occur and/or reduction of the effect of a risk event if it does occur. This chapter discusses the importance of risk mitigation planning and describes approaches to reducing or mitigating project risks.
https://www.nap.edu/read/11183/chapter/7
---
2. Predicting Risk Management Challenges in 2019
Predicting the future can be both fun and nerve-wracking. On one hand, you can never truly know what the future holds, and if you are wrong you can always chalk it up to chance or unforeseen events. On the other hand, forward-looking thinking is crucial in risk management in order to be prepared for what might be thrown your way. Not all of your predictions will be spot on, but keeping your eyes on the horizon---with brief glimpses in the past to reflect---is key to successful risk management.
http://www.rmmagazine.com/2019/02/04/predicting-risk-management-challenges-in-2019/
---
3. Top 10 operational risks for 2019
Here is Risk.net's annual ranking of the biggest op risks for the year ahead, based on a survey of operational risk practitioners across the globe and in-depth interviews with a selection of industry personnel. The risks are listed in order of magnitude of threat, with this year's largest risk being data compromise.
https://www.risk.net/risk-management/6470126/top-10-op-risks-2019
---
4. Eight Cybersecurity Risks That May Impact Organizations in 2019
Aon's "What's Now and What's Next" report focuses on eight specific risk areas that companies may face in 2019. The risks illustrate how, as organizations transition to a digital-first approach across all transactions, the attack surface of global business expands rapidly and sometimes in unexpected ways. In other words, thanks to the rapid enhancements and constant changes in technology, the number of touch points that cyber criminals can access within a business is growing exponentially.
https://www.securitymagazine.com/articles/89864-cybersecurity-risks-that-may-impact-organizations-in-2019
---
5. The Key to Risk Management Success in 2019
Maintaining, growing and evolving the ecosystem of digital equipment, services and data is central to the modern enterprise; however, digital business moves fast and creates risk in its wake. The ability to remain viable in today's business depends greatly on the effectiveness of risk management and compliance programs, as well as digital systems and processes, data governance and security practices.
https://www.corporatecomplianceinsights.com/the-key-to-risk-management-success-in-2019/
---
6. Conducting a Risk Assessment
Risk assessment serves many purposes for an organization, including reducing operational risks, improving safety performance and achieving objectives. While many individuals are involved in the process and many factors come into play, performing an effective risk assessment comes down to three core elements: risk identification, risk analysis and risk evaluation.
https://www.assp.org/news-and-articles/2019/02/12/conducting-a-risk-assessment
---
Copyright (C) 2019 Attainium Corp - All rights reserved.