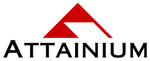 Business Continuity NewsBriefs - May 16, 2018
These NewsBriefs are produced and delivered weekly by Attainium to keep our friends and clients current on topics relating to Business Continuity, Disaster Recovery and Crisis Management. 
Hurricanes and Other Severe Weather Threats
May 16, 2018 - The hurricane season begins June 1 and brings with it many severe weather threats that can cause problems through November. Early predictions indicate 14 named storms, seven of which will be hurricanes and three of which will be major hurricanes. This is better than last year but still slightly above average. These articles cover a range of topics, including communication in a hurricane and legal issues of concern. What are you doing now to prepare your business to deal with the potential disasters that could threaten?
---
QUOTE OF THE WEEK
"The last few hurricane seasons have demonstrated the ruthless power of storms. But the last few years have -- in equal measure -- demonstrated the refreshing promise of preparedness." 
-- Unknown author --
---
1. Business Recovery Plans Essential as Hurricane Season Nears
Continuity plans regularly appear in company employee handbooks, yet comprehensive strategies that cover a wide range of disruptions---and that have been tested and widely communicated---may not be so common. Technological advancements can help businesses continue operations after a disaster, but continuity plans must make those upgrades a priority to be effective and address other needs to smooth productivity. Companies that conduct business along the Atlantic and the Gulf of Mexico coasts in particular should anticipate the need for contingency planning.
https://www.bna.com/business-recovery-plans-n57982091164/
---
2. Countdown to Hurricane Season: 4 Steps for Business Continuity
Hurricane season starts June 1. Companies that are caught unprepared are at risk for experiencing power outages, equipment damage, and Internet and server problems if a major storm hits. So, it's critical to prepare your business technology for hurricane season.
https://atlasps.com/2018/04/prepare-your-business-technology-for-hurricane-season-4-steps/
---
3. How Communication Systems are Key to Hurricane Preparedness
The average life of a hurricane is nine days and it is most destructive during its first 12 hours onshore. As you think about preparing your business for a hurricane, you want to keep organizational communication top of mind. Utilizing precise communication before, during, and after a hurricane will help mitigate loss and improve safety outcomes for your people and organization. Here are the major considerations organizations should acknowledge to plan for a hurricane.
https://www.alertmedia.com/blog/how-communication-systems-are-key-to-hurricane-preparedness/
---
4. Ready Business: Hurricane Toolkit
FEMA's Ready Business Program for Hurricane and the Preparedness and Mitigation Project Plan allow users to take action to protect employees, protect customers, and help ensure business continuity. Once completed, the Ready Business Program will provide you with the tools to plan, take action, and become a Ready Business by addressing preparedness and mitigation for your staff, surroundings, space, systems, structure, and service.
https://www.fema.gov/media-library-data/1510690297358-1e6c4874b251c3022ac4b57b0369e2da/
Hurricane_Ready_Business_Toolkit_Interactive_Final_508.pdf
---
5. Legal expert provides guidance for employers' hurricane and disaster preparation
While it is impossible to be fully prepared for any natural disaster, it is important for employers to be aware of employment laws that may be implicated in such situations. However, when a hurricane or other emergency occurs, numerous federal employment laws are implicated, including those discussed in this article. Here is some advice from an expert in labor and employment law.
http://www.employmentlawdaily.com/index.php/news/expert-provides-guidance-for-employers-hurricane-and-disaster-preparation/
---
6. Hurricane Safety Checklists for yourself, your family and your home
You should stock six basics for your home: water, food, first aid supplies, clothing and bedding, tools and emergency supplies, and special items. Keep the items you would most likely need during an evacuation in an easy-to carry container---suggested items are marked with an asterisk (*). Possible containers include a large, covered trash container, a camping backpack, or a duffle bag. Make your preparations easier by downloading the checklists included with each category and use them as you shop and store your supplies.
http://hurricanesafety.org/prepare/hurricane-safety-checklists/
---
Copyright (C) 2018 Attainium Corp - All rights reserved.