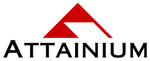 Business Continuity NewsBriefs - November 8, 2017
These NewsBriefs are produced and delivered weekly by Attainium to keep our friends and clients current on topics relating to Business Continuity, Disaster Recovery and Crisis Management. 
Holiday Parties
November 8, 2017 - With Christmas less than 50 days away, many employers' thoughts turn to holiday parties. At first glance, you might say, "What do holiday parties have to do with business continuity?" But think about it... many of the holiday activities both in the workplace and outside it can create risky situations (food poisoning, sexual harassment, drunken driving) that might end in liability for your company. And liabilities can endanger your bottom line. These articles were chosen to help you avoid potentially litigious and unsafe situations.
---
QUOTE OF THE WEEK
"But recognize that employers increasingly have less tolerance for annual office party shenanigans involving career busting episodes with alcohol overindulgence." 
-- Susan M. Heathfield, thebalance.com --
---
1. Holiday Party Checklist---Plan Ahead to Minimize Employer Risks
Delicious food, fine wines, music, camaraderie, laughter -- all ingredients for a great holiday get-together. What could go wrong? Too much, unfortunately. Employees may drink too much, act inappropriately, offend co-workers or guests, hurt themselves or others, or even start a brawl. Depending on the circumstances, your company may find itself potentially liable for the inappropriate or unlawful actions of your employees at company-sponsored parties.
http://www.employerslawyersblog.com/2015/12/holiday-party-checklistplan-ahead-to-minimize-employer-risks.html
---
2. Tips for Employers about Alcohol at Company Events
Do you provide alcohol: beer, wine, or spirits, for employees to drink at work-related events? If so, you've probably spent time thinking about whether this is a good practice. You want your employees to enjoy their work-related events and parties, but you also want to keep your employees safe. You need to minimize the legal liability of your organization yet not let legal worries dictate your relationship with your employees.
https://www.thebalance.com/tips-for-employers-alcohol-at-company-events-1918334
---
3. Creating an Alternative to the Office Holiday Party
Sure, holiday parties are great. But not everyone enjoys the forced chit-chat with colleagues and clients. Rather than host yet another holiday party, why not take a page from some of these companies' holiday gift books.
https://www.entrepreneur.com/article/253980
---
4. Holiday Party Planning in the Diverse Workplace
Holiday party planning can get dicey when companies add diversity to their merrymaking mix. How do you appeal to all without leaving someone out in the cold? Trying to plan a holiday party that recognizes every culture and religion is just inviting failure. Go for neutrality, not specificity.
https://www.monster.com/career-advice/article/holiday-party-planning-diverse-workplace
---
5. Planning a holiday party? Consider these 7 risk management tips.
It happens every holiday season. An employee has a few too many drinks at a company party and says something inappropriate, gets into an altercation, or worse, gets into an accident on the way home and injures or kills someone. Now the company is forced into damage control, facing an investigation, a costly lawsuit, and a big black eye on its reputation -- and that's just for starters.
https://www.heffins.com/news-events/blog/planning-holiday-party-consider-these-7-risk-management-tips
---
6. Sexual Harassment: The Uninvited Holiday Party Guest
The Equal Employment Opportunity Commission (EEOC) reports that, in 2010, 11,717 sexual harassment claims were filed, yielding $48.4 million for claimants. That does not include damages awarded in lawsuits. Some experts estimate that only 5% to 15% of incidents are reported. This article contains five tips to help ensure that sexual misconduct does not crash the office party.
https://www.cnbc.com/id/45672148
---
Copyright (C) 2017 Attainium Corp - All rights reserved.