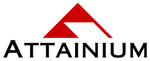 Business Continuity NewsBriefs - November 15, 2017
These NewsBriefs are produced and delivered weekly by Attainium to keep our friends and clients current on topics relating to Business Continuity, Disaster Recovery and Crisis Management. 
Flu and Business Continuity
November 15, 2017 - Flu season is creeping up on us and that means employees are home sick or slowed down at the office by flu symptoms. There does not seem to be any flu pandemic on the near horizon, so at least we don't have that to worry about this year, but experts seem to think that a pandemic is coming (It is about 100 years since the Spanish flu epidemic killed millions worldwide). We need to ensure that we have plans in place to help prevent the spread of flu in the workplace. But we also need to be thinking long-term and look at how we should update our business continuity plans to help us deal with whatever is ahead.
---
QUOTE OF THE WEEK
"The worst pandemic in modern history was the Spanish flu of 1918, which killed tens of millions of people. Today, with how interconnected the world is, it would spread faster." 
-- Bill Gates --
---
1. The big one is coming, and it's going to be a flu pandemic
Experts say we are "due" for one. When it happens, they tell us, it will probably have a greater impact on humanity than anything else currently happening in the world. And yet, it is probably something you haven't spent much time thinking about. After all, it is human nature to avoid being consumed by hypotheticals until they are staring us squarely in the face. Such is the case with a highly lethal flu pandemic. And when it comes, it will affect every human alive today.
http://www.cnn.com/2017/04/07/health/flu-pandemic-sanjay-gupta/index.html
---
2. Flu and Infectious Disease Outbreaks: Business Continuity Plan
Traditionally, business continuity plans focus on what will happen if the building, equipment, products or services are damaged in some way. The plans also tend to assume that people will be able to return to the building, or begin rebuilding, almost immediately after the event. However, if there is a serious infectious disease outbreak you must plan for the employees being unable to report to work.
https://www.ccohs.ca/publications/PDF/businesscontinuity.pdf
---
3. Ensure Business Continuity Despite Flu-season Sick Days
According to the Centers for Disease Control, as many as 111 million work days are lost annually to the flu, costing employers $7 billion a year in sick days and worker productivity. The flu costs businesses $10.4 billion dollars each year in direct costs as well, including hospitalizations, outpatient visits, medications and more. This can quickly add up to a major expense for employers. What can you do to prevent losses to your business?
https://www.hubinternational.com/blog/2016/10/ensure-business-continuity-despite-flu-season/
---
4. Business Continuity Planning -- Responding to an Influenza Pandemic
Acts of terrorism, outbreaks of Severe Acute Respiratory Syndrome (SARS) and the Avian Flu, and various widespread natural disasters have served to highlight the importance of business continuity planning by underlining the substantial risk of major operational disruptions for businesses. Best practice is for companies to prepare for a range of eventualities and risks which threaten business continuity. This is particularly important in the context of the risk of an influenza pandemic in the medium term.
https://dbei.gov.ie/en/Publications/Publication-files/Forf%C3%A1s/Business-Continuity-Planning-%E2%80%93-Responding-to-an-Influenza-Pandemic.pdf
---
5. Top Five Ways to Prevent the Flu at Your Office
Sniffling, coughing, hundred degree fevers...that's right folks, flu season is upon us. But no need to worry: there are plenty of things your office can do to protect your employees (and yourselves) from catching the dreaded influenza.
https://www.zenefits.com/blog/top-5-ways-prevent-flu-at-your-office/
---
6. Small Business Playbook: How to Reduce the Flu's Impact on Your Workplace
You need employees serving customers, not sneezing on them; makers making, not aching; and staffers shipping, not sniffling. But the flu bug has different plans for your team. In addition to encouraging your team to get flu shots, other activities further reduce the likelihood that you and your coworkers will be knocked out by the flu.
https://www.staples.com/sbd/cre/tech-services/explore-tips-and-advice/tech-articles/a-flu-prevention-guide-for-the-workplace-3.html
---
Copyright (C) 2017 Attainium Corp - All rights reserved.