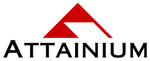 Business Continuity NewsBriefs - September 25, 2019
These NewsBriefs are produced and delivered regularly by Attainium to keep our friends and clients current on topics relating to Business Continuity, Disaster Recovery and Crisis Management. 
Fire Preparedness and Prevention
September 25, 2019 - October is fire prevention month, so we need to start thinking about what steps we need to take both to prevent and prepare to respond to fires. You probably do occasional fire drills but do you to any training for employees on how to prevent or escape from a fire? Is there some sort of annual review of the office to identify fire hazards? If not, some of these articles should be helpful to you.
---
QUOTE OF THE WEEK
"The United States has the highest fatality rate from fire in the industrial world. Why? Because we spend most of our money responding to fire, not preventing them."  
-- David Osborne, Senior Advisor to Vice President Al Gore --
---
1. Top 10 Fire Prevention Tips for The Workplace
Inside a workplace, preventing the possible fire is everyone's responsibility. It doesn't necessarily mean that October is the National Fire Safety Month and that is the only time you need to prevent fire. Any time, any day and any month, fire may happen. Avoiding this will prevent loss of lives and properties.
https://www.blogrankseo.com/top-10-fire-prevention-tips-for-the-workplace/
---
2. Workplace Fire Safety Training and Emergency Response
Fire safety training at work is everyone's business. Each year in the United States, there are between 70,000 and 80,000 workplace fires. Of these, over 5,000 result in injury and 200 end in death. Fortunately, most workplace fires can be prevented --- only 15 percent of them are a result of circumstances outside of human control. The key is training, knowledge, and preventative measures.
https://www.safetyservicescompany.com/topic/fire-safety-topic/workplace-fire-safety-training-emergency-response/
---
3. Fire Safety Quiz
This is an easy, interactive 19-1question quiz that can show what you know and what you need to know. Have fun!
https://www.mysafetysign.com/fire-safety-quiz/questions/must-all-workplaces-have-fire-extinguishers
---
4. How to Use a Fire Extinguisher
Knowing how to use a fire extinguisher could save your life in an emergency. The key to putting out a fire with an extinguisher is to use the PASS strategy: Pull the pin, Aim the hose, Squeeze the lever, and Sweep the hose. However, before you use a fire extinguisher to put out a fire, it's very important that you determine whether or not it's appropriate for you to be fighting the fire, and whether or not you'll be able to put it out.
https://www.wikihow.life/Use-a-Fire-Extinguisher
---
5. Five Common Fire Hazards in the Office
Fires in the workplace can have a devastating impact on businesses. The potential loss of data and even lives can mean that some organizations never recover from a fire. Office environments provide numerous fire risks and if a fire starts, it will spread very quickly if there are no fire protection systems in place. Minimizing the risk of office fires and trying to prevent them is very important.
http://www.eurofireprotection.com/blog/5-common-fire-hazards-in-the-office/
---
Copyright (C) 2019 Attainium Corp - All rights reserved.