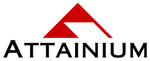 Business Continuity NewsBriefs - September 27, 2017
These NewsBriefs are produced and delivered weekly by Attainium to keep our friends and clients current on topics relating to Business Continuity, Disaster Recovery and Crisis Management. 
Fire Preparedness
September 27, 2017 - October is National Fire Prevention Month, and Fire Prevention Week this year is the week of Oct. 8. This year's theme is "Every Second Counts: Plan 2 Ways Out!" More than likely, fire risk and prevention are part of your business continuity plan, but, if you haven't covered everything you should, these articles can help you improve your plan.
---
QUOTE OF THE WEEK
"A spark neglected makes a mighty fire." 
-- Robert Herrick, English poet --
---
1. Does Your Company Know The Drill?
Fire safety is an important aspect of a Business Continuity Plan. A well thought out and executed plan may prevent injuries and save lives. Due diligence requires ongoing review, training and testing of the plan. Providing proper exits, firefighting equipment, emergency plans, and employee training to prevent fire deaths and injuries in the workplace is the primary objective of a good Fire Prevention Plan.
https://www.rdbn.bc.ca/protectiveservices/fire-protection/business-fire-safety-planning-information/fire-preparedness-for-business
---
2. Five Fire Safety Tips to Protect Your Business
Your company should be following a variety of fire safety tips in order to avoid the potential devastation that these types of disasters can cause. Even if you have insurance to cover your losses, you'll want to do everything in your power to protect the fruits of your hard work.
https://www.adp.com/thrive/articles/5-fire-safety-tips-to-protect-your-business-1-1218.aspx
---
3. Tips for Fire Prevention and Preparedness at the Office
According to the National Fire Prevention Association (NFPA), there were more than 98,000 non-residential building fires in 2012, the most recent year for which data is available. Many of them were in small offices and buildings. Estimated property loss from these blazes was $2.6 billion. What can you do to prevent fires?
https://www.staples.com/sbd/cre/tech-services/explore-tips-and-advice/tech-articles/tips-for-fire-prevention-and-preparedness-at-the-office.html
---
4. Healthy Working Lives: Fire
Fire safety is everyone's responsibility. This page gives advice on reducing the risks of fire in the workplace and information on legal duties and responsibilities, including evacuating disabled people and maintaining fire safety equipment.
http://www.healthyworkinglives.com/advice/workplace-hazards/fire
---
5. Properly using a fire extinguisher in the workplace
According to OSHA, the most common emergency small businesses must plan for is a fire. Fire extinguishers can be invaluable tools to help fight smaller fires in the workplace or to protect evacuation routes in the event of a larger one. OSHA requires employers to thoroughly train workers not only how to use an extinguisher properly, but also how to accurately assess a situation and determine when evacuation is the safest course of action.
http://www.safetyandhealthmagazine.com/articles/properly-using-a-fire-extinguisher-in-the-workplace-2
---
6. What to Do after a Fire
A fire at your place of business doesn't have to mean the end of your company altogether. In fact, approximately 60 percent of all U.S.-based businesses reopen their doors after a disastrous fire. Some companies have even gone on to achieve a great amount of success and profitability after such an event.
https://smallbiztrends.com/2016/07/what-to-do-after-a-fire-business.html
---
Copyright (C) 2017 Attainium Corp - All rights reserved.