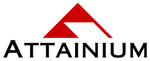 Business Continuity NewsBriefs - September 20, 2017
These NewsBriefs are produced and delivered weekly by Attainium to keep our friends and clients current on topics relating to Business Continuity, Disaster Recovery and Crisis Management. 
Emergency Notification Systems (ENS)
September 20, 2017 - In any emergency, information is critical. How to deliver that information is something companies continually struggle with -- social media, the cloud, etc. One choice is an emergency notification system, which also could be used as a mass communication medium in non-emergency situations. If you have one, maybe it needs updating. If you don't, here's some information on why you might want one and how to integrate it into your organization and your business continuity planning.
---
QUOTE OF THE WEEK
"Private sector preparedness is not a luxury, it is a cost of doing business in the post 9/11 world. It is ignored at a tremendous potential cost in lives, money and national security." 
-- The 9/11 Commission Report --
---
1. Building the Business Case for Emergency Notification How to Justify Your Investment and Accelerate Your ROI
Emergency notification systems allow businesses to automate the process of giving employees, their families or neighbors - with phone, wireless and email contact - important information in a time of crisis. The name "emergency notification" implies usage only in disaster situations. This may be a hard sell to executives who demand accountability and wonder about making an investment their companies may deploy. They may ask: What is the return on investment? Isn't it a waste of money if we never use it?
http://disaster-resource.com/index.php?option=com_content&view=article&id=319%3Abuilding-the-business-case-for-emergency-notification-how-to-justify-your-investment-and-accelerate-your-roi&catid=9%3Acrisis-response&Itemid=15
---
2. Selling an Emergency Notification System within Your Organization
Today, most Business Continuity professionals recognize the need and value of an emergency notification system. But, as with so many other BCP requirements, the budget isn't there. So what is a BCP professional to do? We hope to answer that question.
http://disaster-resource.com/index.php?option=com_content&view=article&id=355%3Aselling-an-emergency-notification-system-within-your-organization&catid=9%3Acrisis-response&Itemid=15
---
3. Five Signs You Need (or Need to Upgrade) a Mass Notification System
Email and intranet sites may work for some, but if they are missing any, are they really effective? How can you tell if your organization needs a better mass communication system? We'll give you five red flags it's time for an upgrade.
https://www.alertmedia.com/5-signs-you-need-a-mass-notification-system
---
4. Top 15 Reasons to Set Up an Emergency Notification System
If your business or organization has a responsibility in providing protection to a large number of people, an emergency notification system is worth considering. With a minimal amount of effort on your part to set up, you will have split second access to anyone who is in your contact list. Obscene sounds are no longer enough to keep us all protected. A localized plan that gives alerts right inside their pocket is the ideal method to provide safety and security to all.
https://www.dialmycalls.com/blog/b/485/top-15-reasons-to-set-up-an-emergency-notification-system.html
---
5. Have You Automated Your Emergency Notifications? How This One Step Can Save Lives
Some emergency notification software will enable administrators to trigger a pre-defined protocol that instantly sets the plan into motion. The message can be pre-written or customized based on the threat and the recipients can be segmented based on their proximity to that threat. While automation is critical, organizations must find a solution that is flexible enough to scale and allow for customization.
https://www.alertmedia.com/have-you-automated-your-emergency-notifications
---
6. Best Emergency Notification Software
You can compare emergency notification systems on this site. To qualify for inclusion in the Emergency Notification category, a product must: 1) be exclusively used within the risk management or emergency planning industry and not apply to any other industry; 2) push out mass notifications to multiple devices in multiple locations; 3) allow two-way messaging; and 4) encrypt sensitive information. This site enables comparison of various systems available today.
https://www.g2crowd.com/categories/emergency-notification
---
Copyright (C) 2017 Attainium Corp - All rights reserved.