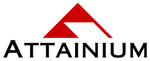 Business Continuity NewsBriefs - October 25, 2017
These NewsBriefs are produced and delivered weekly by Attainium to keep our friends and clients current on topics relating to Business Continuity, Disaster Recovery and Crisis Management. 
Dynamic Business Continuity Planning
October 25, 2017 - By now, you no doubt have a business continuity plan. When, however, did you last review it? Update it? We have to remember that a BCP is not a static thing; it is a dynamic plan that has to change with changes in the organization. If you haven't reviewed your plan lately, these articles can help you incorporate newer threats into your old plan.
---
QUOTE OF THE WEEK
"Anticipating the worst and planning how to manage it is the backbone of business continuity." 
-- Howard Kerr, BSI Chief Executive --
---
1. How to create an effective business continuity plan
To give your organization the best shot at success during a disaster, you need to put a current, tested plan in the hands of all personnel responsible for carrying out any part of that plan. The lack of a plan doesn't just mean your organization will take longer than necessary to recover from an event or incident. You could go out of business for good.
https://www.cio.com/article/2381021/best-practices/best-practices-how-to-create-an-effective-business-continuity-plan.html
---
2. Ensure business continuity with change management
Changes to systems and networks happen every day. When implemented, changes usually come with some risk of system failure. They can also inadvertently weaken security. A documented, policy-driven change management process helps reduce risks associated with change.
https://www.csoonline.com/article/3067112/business-continuity/ensure-business-continuity-with-change-management.html
---
3. How Often Should a Business Continuity Plan Be Reviewed?
Creating an effective business continuity (BC) plan can be a challenge, especially at a large or fast-growing organization. But here's the harsh truth: The long and often difficult road of establishing a plan and getting it approved is just half the battle. Reviewing and testing the plan are steps you absolutely can't skip. Business continuity planning must be a process--not a one-time task.
https://www.rockdovesolutions.com/blog/how-often-should-a-business-continuity-plan-be-reviewed
---
4. Back to Basics: The Importance of Business Continuity Planning by the Numbers
A business continuity plan enables an organization to respond to threats and disasters without crippling its core business operations. The goal is to assemble a set of policies, processes, and procedures that help you survive an emergency while incurring as little downtime as possible. As the numbers indicate, failure to prepare can be a costly endeavor.
https://www.storagecraft.com/blog/business-continuity-by-the-numbers/
---
5. How a business continuity plan can help you survive a ransomware attack
Though the Titanic could carry enough lifeboats, the final count was far less to save money. That scenario should sound hauntingly familiar to any business that has cut back on its data security and business continuity procedures to reduce costs. Just as the Titanic wasn't prepared for an emergency situation, many businesses don't make the necessary preparations to survive a ransomware attack. While you might have escaped a major ransomware attack up to this point, statistics indicate it's not a matter of if you'll be attacked, but a matter of when.
http://www.continuitycentral.com/index.php/news/business-continuity-news/1995-how-a-business-continuity-plan-can-help-you-survive-a-ransomware-attack
---
6. With cyber attacks on the rise, business continuity plans are more vital than ever
Of course, management will not be able to protect the business on its own. In order to keep these cyber threats at bay -- and show that the company is ready to deal with the consequences if its defences are in fact breached -- firms will need to have relevant safeguards are in place, ensure that their employees are well trained, and commit to reviewing their cybersecurity plans on a regular basis.
https://www.itproportal.com/features/with-cyber-attacks-on-the-rise-business-continuity-plans-are-more-vital-than-ever/
---
Copyright (C) 2017 Attainium Corp - All rights reserved.