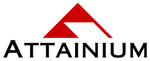 Business Continuity NewsBriefs - February 1, 2017
These NewsBriefs are produced and delivered weekly by Attainium to keep our friends and clients current on topics relating to Business Continuity, Disaster Recovery and Crisis Management. 
Data Privacy
February 1, 2017 - We hope there isn't anyone walking around thinking they are immune to cyber attacks, because it just isn't so. As we've said before, it's not if, it's when. But how do you protect your organization? This week's articles offer information and some suggestions on how to improve your cyber security... and recognize that insiders can cause more vulnerability than outsiders.
---
QUOTE OF THE WEEK
"The companies that do the best job on managing a user's privacy will be the companies that ultimately are the most successful."
-- Fred Wilson --
---
1. It's Not Security that Should Worry You. It's Data Privacy.
Security and privacy are not interchangeable, and we must have both in order to protect our data and to live up to our obligations as data stewards. So, what's the difference between the two? It's an important one.
http://www.druva.com/blog/security-worry-data-privacy/
---
2. The five worst Big Data privacy risks (and how to guard against them)
There are enormous benefits from Big Data analytics, but also massive potential for exposure that could result in anything from embarrassment to outright discrimination. And so far, while there have been multiple expressions of concern from privacy advocates and government, there has been little to update privacy protections in the online, always connected world. Here's what to look out for - and how to protect yourself and your employees.
http://www.csoonline.com/article/2855641/big-data-security/the-5-worst-big-data-privacy-risks-and-how-to-guard-against-them.html
---
3. Addressing Privacy Issues during Disaster Recovery
Businesses possess a staggering amount of private and personally identifiable information (PII), not only about their customers, but also about their employees. Under which circumstances and representations was this information collected? How is this information being used? To whom is this information being transmitted? How is this information being stored? Who has access, authorized or not, to this information? Unfortunately, many, if not most, businesses do not know the answers to these questions even under normal business circumstances.
http://www.disaster-resource.com/index.php?option=com_content&view=article&id=4%3Aaddressing-privacy-issues-during-disaster-recovery&catid=6%3Ainformation-technology&Itemid=12
---
4. Privacy Is the New Money, Thanks To Big Data
Beginning with the Snowden revelations, it is widely thought that the major threat to our privacy in the digital era comes from the power of Big Government to access personal information stored in devices and websites. As this debate rages, we are losing sight of the other enterprise of personal data collection --- known as "Big Data" --- which is subject to less popular interest, but is far grander in scope, involves higher stakes and numerous ongoing legal battles.
http://www.forbes.com/sites/omribenshahar/2016/04/01/privacy-is-the-new-money-thanks-to-big-data/
---
5. Managing the new risk landscape of customer identity management
Today most enterprises are global, but regional and national data laws -- including those that define where consumer data must be stored and processed -- vary widely. While this makes it increasingly tricky to serve international customer bases, businesses don't want to give up on these massive audience segments. Yet they are increasingly being forced to adapt and, in some instances, ensure customer data from nation-state residencies is kept in that locality.
http://continuitycentral.com/index.php/news/erm-news/1629-managing-the-new-risk-landscape-of-customer-identity-management
---
6. More than 90 percent of employees violate information security policies
Due to the advent of cloud-based productivity tools and the increase in collaboration between employees, more data is changing hands and leaving company-controlled networks than ever before. In fact, almost two-thirds of employees report regularly using personal technologies for work, primarily for the sake of convenience. For example, sending a file from their company computer to a personal email account to work while they are not in the office.
http://continuitycentral.com/index.php/news/technology/1544-more-than-90-percent-of-employees-violate-information-security-policies
---
---
Copyright (C) 2017 Attainium Corp - All rights reserved.