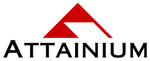 Business Continuity NewsBriefs - March 20, 2019
These NewsBriefs are produced and delivered regularly by Attainium to keep our friends and clients current on topics relating to Business Continuity, Disaster Recovery and Crisis Management. 
Cyberattacks
March 20, 2019 - Every year recently seems to be the year of the cyberattack, and 2019 will be no exception. We no sooner figure out how to fend off one cyberattack than a new one is on the horizon. These articles focus on what types of attacks you need to look out for, how to strengthen your defenses, and even writing a cyberattack playbook. We think you'll find some helpful information here.
---
QUOTE OF THE WEEK
"People ask me all the time, 'What keeps you up at night?' And I say, 'Spicy Mexican food, weapons of mass destruction, and cyber attacks.'" 
-- Dutch Ruppersberger, Maryland Congressman --
---
1. Threats to Look Out for in 2019 -- How to Protect Mid-Tier Enterprises from Tomorrow's Known and Unknown Cyberattacks
2018 was laden with cybersecurity challenges pertaining to "opportunistic attackers" and attempts to compromise individuals' computers for credentials and financial information harvesting. In 2019, new technologies and channels will come to market, opening up additional threat vectors for hackers to explore and attack. As businesses prepare for 2019, below is a list of cyber risks that could impact mid-tier enterprises and their employees, as well as a list of proactive tips for circumventing these potential threats.
https://www.securitymagazine.com/articles/89656-threats-to-look-out-for-in-2019-how-to-protect-mid-tier-enterprises-from-tomorrows-known-and-unknown-cyberattacks
---
2. Cyberattacks Skyrocketed in 2018. Are You Ready for 2019?
During 2018, we have seen a 350% increase in ransomware attacks, a 250% increase in spoofing or business email compromise (BEC) attacks and a 70% increase in spear-phishing attacks in companies overall. Further, the average cost of a cyber-data breach has risen from $4.9 million in 2017 to $7.5 million in 2018, according to the U.S. Securities and Exchange Commission. Risks have grown significantly around cyberattacks, information breaches from third-party vendors and information theft and 2019 promises more of the same.
https://www.industryweek.com/technology-and-iiot/cyberattacks-skyrocketed-2018-are-you-ready-2019
---
3. Five Ways to Protect Your Business from Hacker Attack
Hackers are always finding new ways to crack into systems and files, mostly to use your data for their own personal reasons. For example, if a hacker captures your customers' financial data or passwords, you can only imagine what they'll do next. While many small businesses can fly for years under the radar of sophisticated hackers, technology means that hackers are finding new ways to maximize their effort. If you don't have a cyber security plan in place, the question of whether or not you'll be hacked isn't an "if," it's a "when."
https://www.noobpreneur.com/2019/03/01/5-ways-to-protect-your-business-from-hacker-attack/
---
4. Ten cyber threats you must protect your business from in 2019
Cyber threats to business are constantly evolving and many companies are open in their admission that they do not have the resources to keep up. As a leading supplier of IT support in London, we work with many companies that are doing all they can to protect their business from the threat of cyber attacks, but we know there are countless more that may fall foul of these threats in 2019 and beyond.
https://www.purplelattice.com/news/ten-cyber-threats-you-must-protect-your-business-from-in-2019/
---
5. Is Your Website Prepared for a 2019 Cyber Attack?
Even a minor hack on your website results in lost time and money. In a university study, researchers found a hacker attack occurs every 39 seconds. While some of those attacks are on personal computers, others target businesses. Cyber attacks result in lost information, reduced trust from consumers and lost money as your site goes down or reroutes to another website address. The cost of cybercrime over the next few years will reach around $8 trillion. Experts predict the amount of data stolen will rise through 2020, in spite of measures governments take such as GDPR. Even though everyone wishes online criminals would put their skills to positive use, it's unlikely cyberattacks will stop anytime soon.
https://techspective.net/2019/01/13/is-your-website-prepared-for-a-2019-cyber-attack/
---
6. What should a cyber incident playbook include?
When I first thought about cyber playbooks I envisaged the playbook helping senior management or the crisis team make a key decision in a cyber incident, such as, whether or not to unplug the organization from the internet and prevent any network traffic on the organization's IT network. I was running a cyber exercise a couple of weeks ago and suddenly thought that there was a need for another type of playbook, which is basically a plan for how to deal with different types of cyber attack.
https://www.continuitycentral.com/index.php/news/technology/3784-what-should-a-cyber-incident-playbook-include
---
Copyright (C) 2019 Attainium Corp - All rights reserved.