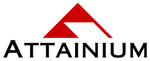 Business Continuity NewsBriefs - August 8, 2018
These NewsBriefs are produced and delivered weekly by Attainium to keep our friends and clients current on topics relating to Business Continuity, Disaster Recovery and Crisis Management. 
Cyber Issues and Business Continuity
August 8, 2018 - According to many experts, it's time to integrate cybersecurity and business continuity. No longer is cybersecurity only the purview of the IT department with the rest of the organization unknowing about how or why it's done. The danger presented by cyber hacking makes it critical that business continuity plans include response to cyber issues. They are a risk to us all, and these articles are further proof of that.
---
QUOTE OF THE WEEK
"Threat is a mirror of security gaps. Cyber-threat is mainly the reflection of our weaknesses." 
-- Stephane Nappo --
---
1. Are cyber security and hacking issues for business continuity?
Cybersecurity threats are real, difficult to manage and require specialist knowledge to protect the business, monitor the threat and handle the incursion. What's more, all the evidence points to a rapid growth in the sophistication of attacks and an increasing difficulty in countering the threat. So what is the role of the business continuity professional in a world where the teenage hacker, cyber criminal, and cyber-terrorist prevail?
https://www.continuitycentral.com/index.php/news/technology/633-are-cyber-security-and-hacking-issues-for-business-continuity
---
2. Seven tips for successful cyber exercises
Organizations are increasingly focused on understanding the impacts a cyber attack could have on their operations and reputation. Many are now using cyber scenarios in their crisis exercises to test and validate their assumptions on how they would respond and reflect on the unique challenges a cyber attack could bring.
https://www.continuitycentral.com/index.php/news/business-continuity-news/1010-seven-tips-for-successful-cyber-exercises
---
3. Four Ways to Integrate Your Cyber Security Incident Response and Business Continuity Plans
In most organizations, cybersecurity incident response (IR) and business continuity (BC) or disaster recovery (DR) are still considered as separate functions and distinct disciplines. This is clearly a missed opportunity to maximize resources since they are two sides of the same coin. These disciplines share the common goals of protecting the organization's reputation and ensuring continuity of operations.
https://deltarisk.com/blog/4-ways-to-integrate-your-cyber-security-incident-response-and-business-continuity-plans/
---
4. Cyber Security Is a Business Risk, Not Just an IT Problem
Gone are the days when companies could pass the headaches of cybersecurity to the IT department, as it has become more of a business issue too. This is especially important as businesses are more digitized, meaning they are exposed to an increasing number of threats if they do not manage the risk of security properly. Facing cybersecurity as a business risk, not merely a technology risk, is not as scary as it sounds.
https://www.forbes.com/sites/edelmantechnology/2017/10/11/cyber-security-is-a-business-risk-not-just-an-it-problem/
---
5. Cyber Security for Business -- Counting the Costs, Finding the Value
When a breach occurs, every second counts -- and costs. But few companies have a handle on the ROI for their cybersecurity efforts. How can you find the value? What if weighing up the different payoffs could help your organization focus on the cybersecurity solutions that best fit -- and, in the process, derive the best possible bang for their buck?
https://media.kaspersky.com/en/business-security/cybersecurity-for-business-counting-the-costs-finding-the-value.pdf
---
6. The reason companies don't fix cybersecurity
When it comes to giant data breaches suffered by many large companies, the vulnerability of online information is by now a fact of life. So why don't corporations plug the gaps, improve their practices and safeguard sensitive consumer data? After all, these measures would prevent potential financial loss and identity theft. The answer: The losses involved are so small compared to the revenue that it's easier to take a chance and write off any losses should they occur.
https://www.cbsnews.com/news/the-reason-companies-dont-fix-cybersecurity/
---
Copyright (C) 2018 Attainium Corp - All rights reserved.