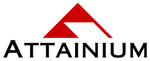 Business Continuity NewsBriefs - October 11, 2017
These NewsBriefs are produced and delivered weekly by Attainium to keep our friends and clients current on topics relating to Business Continuity, Disaster Recovery and Crisis Management. 
Crisis Response & Communication
October 11, 2017 - When dealing with communicating in a crisis, the first concerns should be to respond quickly, accurately and consistently. Obviously, the best approach is to have a plan to work from before the crisis hits. This will shorten your response time and enable everyone to hit the ground running. It's also important to ensure that everyone knows what's going on and what to say or not say in any situation. Take a look at these articles to see if your plans for crisis response are everything they need to be.
---
QUOTE OF THE WEEK
"When written in Chinese, the word 'crisis' is composed of two characters. One represents danger and the other represents opportunity." 
-- John F. Kennedy --
---
1. Why Accurate, Timely Messages Are Crucial During an Emergency
While the number of businesses and individuals using emergency notification systems are increasing, there are, unfortunately, cases in which messages have been inaccurate and caused confusion during a crisis situation. "Communication is Key" is starting to sound like a broken record. However, effective communication should be the key to communicating in a crisis situation.
http://www.onecallnow.com/blog/03/accurate-timely-messages-crucial-emergency/
---
2. Why Crisis Response and Business Continuity Plans Fail
Many organizations invest considerable time, money and effort in developing Crisis Response and Business Continuity (CRBC) plans, only to have them fail at a critical time, usually during a disaster response. To learn about failed plans, the author interviewed a number of risk and crisis managers as well as business continuity professionals. While not the result of scientifically based research, this anecdotal information provides valuable lessons learned from real-world experience.
http://www.blackswancrisissolutions.com/Crisis_Response_designedCR.pdf
---
3. The anatomy of a good crisis communications response
Every organization will experience a crisis of some sort during its existence. Crisis management and how a major incident is handled is one of the most crucial processes for an enterprise. A major incident, which is one with a significant negative business consequence, needs to be handled with a well-defined process which is not currently clearly defined in existing methodologies. If you have done crisis management training, then it's likely that you are well prepared and the steps for managing a crisis are documented in your business continuity plan. If not, at least consider the most important factor in any crisis: communication.
http://www.continuitycentral.com/index.php/news/business-continuity-news/1219-the-anatomy-of-a-good-crisis-communications-response
---
4. Your Crisis Response Plan: The Ten Effective Elements
Organizations inevitably face crises, but few are well prepared to deal with them. The following elements summarize the findings of research and experience about what it takes to respond effectively in crisis situations. The accompanying table is a tool for evaluating the adequacy of your organization's crisis response plans.
http://hbswk.hbs.edu/item/your-crisis-response-plan-the-ten-effective-elements
---
5. Equifax's Crisis Response Strategy: What You Need To Know
The author watched closely as the Equifax crisis has been unfolding publicly since Thursday. As this is such an applicable high-risk scenario to every organization, including yours, there are some important takeaways that can be learned from Equifax's management of this crisis so far. So, let's learn them, shall we?
https://www.forbes.com/sites/melissaagnes/2017/09/10/equifaxs-crisis-response-strategy-what-you-need-to-know/
---
6. Effective Crisis Response for the CEO, Employee, and Organization
How we respond vocally to a crisis can say as much about us as the way we respond physically. Whether it is holding back information from the media or asking employees not to talk publicly about the situation and reprimanding them when they do, certain actions lead to a general distrust of an organization, including the notion that a cover-up might be in the works. And while company representatives usually just try to control a situation without any type of malicious intent, responding in a suspicious manner can do irreparable harm to a business' reputation
http://www.disaster-resource.com/index.php?option=com_content&view=article&id=1791&Itemid=141
---
Copyright (C) 2017 Attainium Corp - All rights reserved.