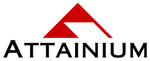 Business Continuity NewsBriefs - January 11, 2017
These NewsBriefs are produced and delivered weekly by Attainium to keep our friends and clients current on topics relating to Business Continuity, Disaster Recovery and Crisis Management. 
Crisis Management
January 11, 2017 - Do you know what you would do when/if faced with a crisis that could impact your reputation and your bottom line? If you answered no, then we urge you to hurry up and develop a crisis management plan. Item #3 this week talks about one company's successful handling of a crisis, while other articles look at who didn't handle things well. We can learn from both situations and improve our own plans.
---
QUOTE OF THE WEEK
"The secret of crisis management is not good vs. bad, it's preventing the bad from getting worse."
-- Andy Gilman, Comm Core Consulting --
---
1. Crisis Management 101: First, Be a Grownup
It's a good time to ask how well you and your organization are prepared for your next unscheduled controversy. A few key principles should guide you during periods of crisis.
http://www.forbes.com/sites/robasghar/2013/05/15/crisis-management-101-first-be-a-grown-up/
---
2. Crisis Management Strategies for Business Owners
Large or small, even the best-managed businesses may be hit by an unexpected public relations crisis, an unforeseen disaster that may hurt sales, the bottom line, and reflect badly on a company's image. When such a crisis strikes, a CEO's initial reaction may be to stonewall the press and refuse to comment. Public relations experts who have successfully handled numerous crises that threatened to destroy a company's sales and public image say this is the wrong way to handle the problem. In fact, they urge the opposite: an immediate and full public disclosure.
http://www.investopedia.com/articles/financial-theory/10/crisis-management.asp
---
3. Three Keys to Successful Crisis Management
When the first hijacked plane slammed into the North Tower of the World Trade Center at 8:46 a.m. on September 11, 2001, Robert Scott, president and CEO of Morgan Stanley-Dean Whittier, was at 3 World Trade Center addressing 400 members of the National Association of Business Economists. He evacuated the building just in time to watch a second aircraft slam into the South Tower, which he knew housed his company offices and several thousand employees. By 9:30 a.m. he and his senior executives had convened at a backup site that became their command center. The decisions made by Scott and his team that day would make Morgan Stanley a case study in successful crisis management and would enhance Scott's reputation as a leader.
http://www.amanet.org/training/articles/Three-Keys-to-Successful-Crisis-Management.aspx
---
4. Improve Crisis Messaging Through Deeper Social Media Analysis
Despite incredible advances in technology, the development of messaging during a crisis still feels like it is done on the fly. We look at our key audiences (such as customers, employees or the general public) and then try to put ourselves in their shoes. What do they want to hear from our company during this crisis? What do we surmise they are thinking about us? We put on our mind-reading helmets to attempt to sympathize and empathize because that's how we were trained.
http://www.huffingtonpost.com/john-p-david/improve-crisis-messaging-_b_11529458.html
---
5. Crisis of the Week: Fake Accounts Scandal Rocks Wells Fargo
The crisis center stage this week belongs to Wells Fargo & Co. after the financial institution was fined $185 million for illegal sales practices that included opening as many as two million accounts for customers without their knowledge. Among other allegations, employees allegedly created fake email addresses to enroll unknowing consumers or people who don't exist in online-banking services to hit sales goals. Wells Fargo neither admitted nor denied the allegations but agreed to pay the fine and submit to a consent order. The Consumer Financial Protection Bureau said over the past several years Wells Fargo fired about 5,300 employees it says engaged in the illegal tactics. Lawmakers are calling for further investigation, and federal prosecutors are looking into the matter. Crisis experts break down how well the company has handled its communications and messaging.
http://blogs.wsj.com/riskandcompliance/2016/09/19/crisis-of-the-week-fake-accounts-scandal-rocks-wells-fargo/
---
6. Seven PR Crisis Management Lessons from the Wells Fargo Scandal
Wells Fargo's recent PR crisis has unquestionably damaged the bank's image and financial picture following revelations that bank employees opened more than two million banking and credit card accounts without customers' approval over a period of four years. The bank faces $185 million in fines, $5 million in remediation to customers, and most importantly, loss of trust and customers. Here's what we should take away from this.
http://www.cyberalert.com/blog/7-pr-crisis-management-lessons-from-the-wells-fargo-scandal/
---
---
Copyright (C) 2017 Attainium Corp - All rights reserved.