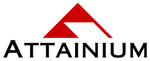 Business Continuity NewsBriefs - October 17, 2018
These NewsBriefs are produced and delivered weekly by Attainium to keep our friends and clients current on topics relating to Business Continuity, Disaster Recovery and Crisis Management. 
Communicating during a Crisis
October 17, 2018 - As you read through these articles, you will see several themes... respond quickly, tell the truth, and apologize. There's lots more good information as well. Companies have to act like people in a crisis situation, and the way they communicate can enable that perception in their stakeholders. We hope you don't have to put this information to use, but, let's face it, stuff happens, and we all need whatever help we can get just in case.
---
QUOTE OF THE WEEK
"In the middle of every difficulty lies opportunity." 
-- Albert Einstein --
---
1. Starbucks Gets an A in Crisis Management
The first thing that Starbucks did was acknowledge the problem. The executives didn't hunker down with attorneys for several days before coming out with a statement. It was quick. The highest-ranking officer, the chairman, went on national TV with his comments. Schultz wasn't defensive. On the contrary, he was very decisive about the action they would take. It was textbook crisis management.
https://www.forbes.com/sites/shephyken/2018/05/10/starbucks-gets-an-a-in-crisis-management/
---
2. Five crisis communications lessons from 'Stranger Things'
You don't have to fight monsters to glean insights from Netflix's hit show, "Stranger Things." The adaptation of a Stephen King novel quickly rose in popularity, with many fans calling for more as quickly as possible. Though you'll have to wait for more episodes of the show, here are five crisis communications takeaways from the show's characters.
https://www.prdaily.com/crisiscommunications/Articles
/5_crisis_communications_lessons_from_Stranger_Thin_24879.aspx
---
3. Seven Crisis Communication Tips Every Organization Should Master
What started as a manufacturing mishap for Samsung's Galaxy Note 7 quickly escalated into a public relations (PR) nightmare because of the way it was handled. What can change your company's fate is how you communicate to customers and handle the crisis---or rather, any unanticipated event that could disrupt your organization's daily operations and cause potential harm to the brand's reputation, such as a security breach, product defect, negative press, or lawsuit.
https://www.northeastern.edu/graduate/blog/crisis-communication-tips/
---
4. After the incident: Crisis communication in the digital age
Although traditional outlets such as press releases, press conferences and media interviews remain communication mainstays, the public increasingly seeks information online via company websites, social media channels or blogs -- at all hours. "The clock starts at minute zero, really, and expectations today are extremely high," the article quotes. "And it's difficult. The longer we take to respond effectively to a situation, the more control over the narrative we lose. The more credibility and trust we risk losing with those who matter."
https://www.safetyandhealthmagazine.com/articles/17261-after-the-incident
---
5. Three Examples of How NOT to Handle Crisis Communication (And What We Can Learn From Them)
A crisis is never enjoyable to deal with, but the way you deal with it will determine whether it becomes a crippling disaster or an obstacle that you overcome and live to fight another day. Having a strong crisis communication plan is a great place to start in preparing for the unexpected. But even the best plans can be painfully tested when they come face to face with reality.
https://www.groovehq.com/support/bad-customer-service-crisis-communication-examples
---
6. What #OscarsSoWhite and Chipotle Can Teach Us about Crisis Communication
In today's age of instant social media amplification, there has been no shortage of examples of crises and crisis communication in popular culture. To walk us through what organizations should do to prepare for a crisis and how to best react, eCornell's Chris Wofford was joined by Amy Newman, a senior lecturer of management communication at Cornell University.
http://blog.ecornell.com/what-oscarssowhite-and-chipotle-can-teach-us-about-crisis-communication/
---
Copyright (C) 2018 Attainium Corp - All rights reserved.