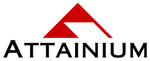 Business Continuity NewsBriefs - July 25, 2018
These NewsBriefs are produced and delivered weekly by Attainium to keep our friends and clients current on topics relating to Business Continuity, Disaster Recovery and Crisis Management. 
Cloud Computing and Business Continuity
July 25, 2018 - While cloud services can help secure your data, save you money, and are one of the most critical developments in recent computing history, they don't eliminate the need for good business continuity or disaster recovery planning. Just read these articles to see why... and to learn about some of the risks involved as well as the way cloud computing is already changing.
---
QUOTE OF THE WEEK
"I don't need a hard disk in my computer if I can get to the server faster... carrying around these non-connected computers is byzantine by comparison." 
-- Steve Jobs --
---
1. Cloud-based services require stalwart business continuity plans
Cloud-based services are attractive to companies on many different levels, but there are some security issues to take into consideration before signing up. Developing a business continuity plan prior to signing a cloud contract can help ensure the security of your organization.
https://www.computerweekly.com/tip/Cloud-based-services-require-stalwart-business-continuity-plans
---
2. What You Need to Know: Cloud Computing and Business Continuity
Cloud computing is potentially the most important technology development of this decade, so business continuity professionals should rightly be asking: "What does it really mean and how does it affect me?" This perspective is designed to address common questions about cloud computing.
https://avalution.com/what-you-need-to-know-cloud-computing-and-business-continuity/
---
3. Ten Best Practices to leverage Public Cloud for Business Continuity and Disaster Recovery
Many organizations want to improve their ability to recover from system failures and data loss, especially to protect themselves from natural and manmade disasters. Because building out a complete disaster recovery infrastructure can be cost prohibitive for many organizations we'll look at ways to leverage public cloud to supplement your backup and disaster recovery solutions. We'll also provide general backup best practices.
https://www.netmagicsolutions.com/blog/ten-best-practices-to-leverage-public-cloud-for-business-continuity-and-dis
---
4. Exploding cloud myths, part 1: Why the cloud does not solve all business continuity and DR pains
With all the hype about how cloud delivery brings new levels of flexibility and availability, many organizations may be falling for misleading reports claiming that moving to a cloud model somehow diminishes the need to worry about business continuity (BC) or disaster recovery (DR). Nothing could be further from the truth.
https://www.cloudcomputing-news.net/news/2017/oct/18/exploding-cloud-myths-part-1-why-cloud-does-not-solve-all-business-continuity-and-dr-pains/
---
5. The dirty dozen: 12 top cloud security threats for 2018
Cloud computing continues to transform the way organizations use, store, and share data, applications, and workloads. It has also introduced a host of new security threats and challenges. With so much data going into the cloud---and into public cloud services in particular---these resources become natural targets for bad actors.
https://www.csoonline.com/article/3043030/security/12-top-cloud-security-threats-for-2018.html
---
6. Five Ways Cloud Computing is going to change in 2018
Cloud Computing has gained significant popularity over the last few years as its applications continue to soar in big data and artificial. Changes in cloud computing services are now moving the technology into a new phase of innovation and development.
https://www.allerin.com/blog/5-ways-cloud-computing-is-going-to-change-in-2018
---
Copyright (C) 2018 Attainium Corp - All rights reserved.