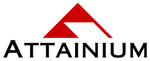 Business Continuity NewsBriefs - June 26, 2019
These NewsBriefs are produced and delivered regularly by Attainium to keep our friends and clients current on topics relating to Business Continuity, Disaster Recovery and Crisis Management. 
Cloud Computing
June 26, 2019 - Cloud computing is growing by leaps and bounds and will continue to do so through the year and longer. If you haven't jumped on the cloud computing bandwagon yet, there are some benefits as well as risks you should be aware of. These articles provide some info on the state of cloud computing, the trends we are seeing, and the dangers lurking out there.
---
QUOTE OF THE WEEK
"I don't need a hard disk in my computer if I can get to the server faster... carrying around these non-connected computers is byzantine by comparison."  
-- Steve Jobs --
---
1. Five Ways Cloud Computing Will Change This Year
Multicloud strategies reached new levels of adoption in 2018, with a recent survey from Virtustream finding that 86 percent of enterprises are turning to a multicloud approach. But despite considerable adoption, multicloud's prominence is likely to grow even further in 2019 as organizations try to avoid vendor lock-in, granting themselves greater flexibility in deploying the most relevant cloud technology across different departments and functions.
https://biztechmagazine.com/article/2019/04/5-ways-cloud-computing-will-change-year
---
2. Cloud Computing 2019: The Cloud Comes of Age
Cloud computing has moved past its "self-centered teenage years" to become a "turbocharged engine powering digital transformation around the world," states a new Forrester report. The research firm predicts that this year the cloud will reach "its more interesting young adult years, bringing innovative development services to enterprise apps rather than just serving up cheaper, temporary servers and storage."
https://www.informationweek.com/cloud/cloud-computing-2019-the-cloud-comes-of-age/d/d-id/1333442
---
3. Future Trends in Cloud Computing All Point to Optimization
Hardly anything ever goes off without a hitch, the same goes for events. No matter how perfect, how attentive or how thorough everyone involved may be, something unforeseen can (and often will) go wrong. This doesn't have to spell disaster, however. Some of the event professionals we have recently spoken to, have seen their share of glitches and difficulties but they have found a way to regain control and sort things out.
https://www.business2community.com/cloud-computing/future-trends-in-cloud-computing-all-point-to-optimization-02166548
---
4. These Three Trends Define the Next Phase of Cloud Computing
With access to core business applications, analytics, and collaboration tools, cloud computing is a reliable path for business innovation. It provides organizations the agility to scale and adapt their business model to market conditions and opportunities. Cloud computing has created the foundation for a flexible innovation infrastructure for companies' growth strategies. Now cloud computing is going through a growth spurt of its own.
https://www.digitalistmag.com/digital-economy/2019/03/07/3-trends-define-next-phase-of-cloud-computing-06196853
---
5. Five Hidden Dangers of Cloud Computing
Cloud computing gets a lot of hype, so some may not consider the hidden costs associated with a move to the cloud. There are five hidden dangers associated with cloud technology that IT managers should consider, according to a white paper released by the Information Systems Audit and Control Association (ISACA).
https://www.govtech.com/policy-management/Dangers-of-Cloud-Computing.html
---
6. Nine Cloud Computing Security Risks Every Company Faces
Here are numerous advantages of cloud computing driving a secular move to the cloud; among them lower cost, faster time to market, and increased employee productivity. However, the security of data in the cloud is a key concern holding back cloud adoption for IT departments, and driving CASB adoption.
https://www.skyhighnetworks.com/cloud-security-blog/9-cloud-computing-security-risks-every-company-faces/
---
Copyright (C) 2019 Attainium Corp - All rights reserved.