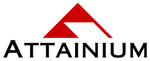 Business Continuity NewsBriefs - January 3, 2018
These NewsBriefs are produced and delivered weekly by Attainium to keep our friends and clients current on topics relating to Business Continuity, Disaster Recovery and Crisis Management. 
Business Continuity Trends & Challenges
January 3, 2018 - Many experts (IT, Cybersecurity, etc.) have been making their predictions for what business continuity challenges we will face in 2018. In this issue, we bring some of these predictions to you... will they change the way you're handling business continuity today? Take a look and see if there are some things you need to change for 2018.
---
QUOTE OF THE WEEK
"Trends, like horses, are easier to ride in the direction they are going."
-- John Naisbitt --
---
1. Cybersecurity Trends 2018: The Cost of Our Connected World
This report anticipates that cybercriminals and cyber espionage groups will continue to find new ways to exploit machines --- while still sticking to tried and true tactics. However, increased cooperation between law enforcement and private cybersecurity entities could provide some hope, with increasing arrests made and more cybercriminals deterred.
https://cdn1-prodint.esetstatic.com/ESET/US/resources/white-papers/ESET_Trends_Report_2018_final.pdf
---
2. Highly destructive and self-learning 'swarm' cyberattacks predicted to emerge in 2018
Fortinet has published predictions from the Fortinet FortiGuard Labs global research team about the threat landscape for 2018. The trends reveal the methods and strategies that cybercriminals may employ in the near future and demonstrate the potential impact of cyberattacks to the global economy.
http://continuitycentral.com/index.php/news/technology/2462-highly-destructive-and-self-learning-swarm-cyberattacks-predicted-to-emerge-in-2018
---
3. The dirty dozen: 12 top cloud security threats for 2018
Cloud computing continues to transform the way organizations use, store, and share data, applications, and workloads. It has also introduced a host of new security threats and challenges. With so much data going into the cloud---and into public cloud services in particular---these resources become natural targets for bad actors.
https://www.csoonline.com/article/3043030/security/12-top-cloud-security-threats-for-2018.html
---
4. 2018 Business Continuity Trends: No 3 a.m. Calls on Thanksgiving, Please
The good news is that business continuity technologies are constantly getting better. And in 2018, we're hoping some of the latest trends will help to eliminate the risk of these late-night emergencies... so that IT professionals can worry more about perfecting their green bean casserole on Thanksgiving, instead of their infrastructure.
http://invenioit.com/continuity/2018-business-continuity-trends/
---
5. Marketplace Realities 2018: Terrorism
The terrorism insurance market continues to develop innovative products to address the changing nature of terrorism --- buyers should take advantage of expanded definitions that better cover their risk exposures.
https://www.willistowerswatson.com/en/insights/2017/11/marketplace-realities-2018-terrorism
---
6. The future of risk
The risk landscape is changing fast. Every day's headlines bring new reminders that the future is on its way, and sometimes it feels like new risks and response strategies are around every corner. The outlines of new opportunities and new challenges for risk leaders---indeed, all organizational leaders---are already visible.
https://www2.deloitte.com/us/en/pages/risk/articles/future-of-risk-ten-trends.html
---
Copyright (C) 2018 Attainium Corp - All rights reserved.