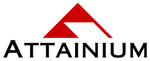 Business Continuity NewsBriefs - January 4, 2017
These NewsBriefs are produced and delivered weekly by Attainium to keep our friends and clients current on topics relating to Business Continuity, Disaster Recovery and Crisis Management. 
Business Continuity/Cyber Security Trends for 2017
January 4, 2017 - Do you know what you would do when/if faced with a crisis that could impact your reputation and your bottom line? If you answered no, then we urge you to hurry up and develop a crisis management plan. Item #3 this week talks about one company's successful handling of a crisis, while other articles look at who didn't handle things well. We can learn from both situations and improve our own plans.
---
QUOTE OF THE WEEK
"If there is a way to do it better... find it!"
-- Thomas Edison --
---
1. Ten technology trends that business continuity managers need to be aware of
Gartner has published a checklist of the top technology trends that will be strategic for most organizations in 2017. Gartner defines a strategic technology trend as one with substantial disruptive potential that is just beginning to break out of an emerging state into broader impact and use or which are rapidly growing trends with a high degree of volatility reaching tipping points over the next five years.
http://continuitycentral.com/index.php/news/technology/1500-ten-technology-trends-that-business-continuity-managers-need-to-be-aware-of
---
2. Experts predict 2017's biggest cybersecurity threats
If 2016 was the year hacking went mainstream, 2017 will be the year hackers innovate, said Adam Meyer, chief security strategist at SurfWatch Labs. Meyer analyzes large and diverse piles of data to help companies identify emerging cyber-threat trends. "2017 will be the year of increasingly creative [hacks]," he said. In the past, cybersecurity was considered the realm of IT departments, Meyer explained, but no longer. As smart companies systematically integrate security into their systems, the culture hackers too will evolve.
http://www.techrepublic.com/article/experts-predict-2017s-biggest-cybersecurity-threats/
---
3. Ninety percent of IT Leaders Looking to Cloud for Backup and Recovery in 2017
Quorum, disaster recovery and business continuity solution providers released a key study called, "The State of Disaster Recovery 2016", revealing current and future IT spend on disaster recovery, backup and recovery products. This is a collection of over 250 CIOs, CTOs and VP of ITs thoughts on ten different aspects of their current backup and recovery architectures and what they are looking to change. This study also dives into significant statistics on challenges in complexity, speed of recovery, risks, biggest fears and current sentiment on how DR products can be better for customers.
http://solutionsreview.com/backup-disaster-recovery/90-of-it-leaders-looking-to-cloud-for-backup-and-recovery-in-2017/
---
4. Top IT Trends to Watch in 2017
In an increasingly competitive economy, being agile and having the ability to recover quickly drives technological development. Cutting-edge technology improves productivity, creates competitive advantages, enhances business continuity, and defines cybersecurity practices. As IT advancements create shifts in daily workflows and develop best practices, those who use state-of-the-art technology and adopt the right trends will benefit.
https://www.onr.com/blog/top-trends-watch-2017/
---
5. Special Report: Six Cyber Security Trends to Watch in 2017
Cyber criminals are exploring new practices, and forming their own mergers, creating organizations capable of more sophisticated, specialized attacks. These changes will require organizations to implement better, stronger security controls, and become more attentive and agile in their reactions. This cycle should come as no surprise; it's Newton's Third Law at work, a constant cycle of action-reaction.
http://www.insurancejournal.com/magazines/features/2016/10/24/429754.htm
---
6. Ten Cyber Security Predictions for 2017
If it is connected to the net, everything is fair game for a cyber attack. Nothing is immune -- from cameras and thermostats, to alarm systems and mobile devices. It does not matter who owns them either. Everything from personal systems to voting machines are valid attack vectors and, surprisingly, systems not considered worthwhile for an intrusion, become key beach heads for advance cyber-attacks. If you consider all these crazy trends, blips in the news about attacks, and the patterns -- from password re-use to the rise in usage of end of life systems -- predicting the future for cyber security is really not that outrageous.
https://www.beyondtrust.com/blog/ten-cyber-security-predictions-2017/
---
---
Copyright (C) 2017 Attainium Corp - All rights reserved.