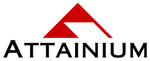 Business Continuity NewsBriefs - January 18, 2017
These NewsBriefs are produced and delivered weekly by Attainium to keep our friends and clients current on topics relating to Business Continuity, Disaster Recovery and Crisis Management. 
Business Continuity and the Cloud
January 18, 2017 - Does your business continuity plan leverage the advantages of the Cloud? If not, perhaps you should consider if it should. While there are some security issues to consider when moving to the Cloud, there also are many benefits that may be derived. Take a look at this issue to see if a move to the Cloud might help strengthen your business continuity and disaster recovery plans.
---
QUOTE OF THE WEEK
"If someone asks me what cloud computing is, I try not to get bogged down with definitions. I tell them that, simply put, cloud computing is a better way to run your business."
-- Marc Benioff, Salesforce founder and CEO --
---
1. Take Business Continuity to the Cloud
Modern IT departments are under constant pressure to implement new technologies that enable the business while simultaneously keeping critical data, applications and processes secure and the network running 24 x 7. It's no wonder, then, that planning for business continuity and disaster recovery often takes a back seat to the day-to-day challenges of managing IT for an enterprise.
http://www.cio.com/article/2871275/business-continuity/take-business-continuity-to-the-cloud.html
---
2. Business continuity moves to the cloud as applications become resilient
In some corners of the cloud market, business continuity is evolving from a process of failure and recovery to a set of built-in features for resiliency. This is most often seen within new Web-based applications, as cheap and widespread public cloud resources make highly available infrastructures more feasible. But it is not yet certain that such features will find their way into more of the everyday applications that enterprises use. Logistical barriers to cloud-based resilience include regulatory compliance, cost and required changes to how applications are designed.
http://searchcloudcomputing.techtarget.com/feature/Business-continuity-moves-to-the-cloud-as-applications-become-resilient
---
3. The Time Is Now To Put Business Continuity in the Public Cloud
We all know it: Traditional disaster recovery and business continuity (DR/BC) options aren't cutting it anymore. For years, only large enterprises could afford to build and maintain secondary data centers, which intended to provide predictable business resiliency following a failure scenario at a primary site. Of course, the objective is to replicate critical data, workloads, and computing assets, so failover to a mirror site can protect the business when a disaster strikes. Unfortunately, this goal is almost always unrealized due to infrequent testing, a lack of automation, and undisciplined maintenance.
http://www.cloudstrategymag.com/blogs/14-the-cloud-strategy-blog/post/86131-the-time-is-now-to-put-business-continuity-in-the-public-cloud
---
4. Top 10 disasters of 2016 reaffirm need for cloud business continuity strategy
To gain the most ROI from business continuity, businesses need to form a cloud-based data backup strategy, give employees network access, set guidelines for personal device use, provision a telephony solution, have a plan for Internet outages, and set up an alternate workspace.
http://www.cloudcomputing-news.net/news/2016/dec/09/top-10-disasters-2016-reaffirm-need-cloud-business-continuity-strategy/
---
5. Has business continuity caught up with the cloud?
More and more business-critical applications are moving to the Cloud. The average user of Outlook 2007 used 2.6MB per day; the same user with Outlook Web Access now needs 12.5MB per day. This five-fold increase in traffic shows that users and systems are in near-constant contact with Cloud services. Any moderate interruption immediately interferes with business activity, causing staff to become less productive and processes to falter. The challenge is to create a structure that ensures crucial business processes continue to run and business-critical data in the Cloud remains accessible in difficult circumstances.
http://www.information-age.com/has-business-continuity-caught-cloud-123461148/
---
6. Cloud-based services require stalwart business continuity plans
Cloud-based services are attractive to companies on many different levels, but there are some security issues to take into consideration before signing up. Developing a business continuity plan prior to signing a cloud contract can help ensure the security of your organization.
http://www.computerweekly.com/tip/Cloud-based-services-require-stalwart-business-continuity-plans
---
---
Copyright (C) 2017 Attainium Corp - All rights reserved.