Expired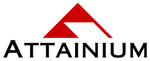 Business Continuity NewsBriefs - June 12, 2019
These NewsBriefs are produced and delivered regularly by Attainium to keep our friends and clients current on topics relating to Business Continuity, Disaster Recovery, and Crisis Management. 
Avoiding Meeting and Event Disasters
June 12, 2019 - When it comes to events, Murphy's Law is always at work. All of us have no doubt been victims of it at one time or another. In this issue, we are focused on avoiding those disasters that Murphy can cause, from natural disasters to technical ones to faulty marketing messages. We hope you'll find some helpful tips in these articles.
---
QUOTE OF THE WEEK
"I beg you take courage; the brave soul can mend even disaster."
-- Catherine the Great --
---
1. The Jurassic Park Guide to Avoiding Event Disasters
The tables are overturned. The gates have been busted open. The electric fences are down. You watch in horror as your guests are hunted down by hundreds of dinosaurs looking to satisfy their hunger. You ask yourself, "Why, oh why is this happening??" Jurassic Park and Jurassic World both suffered from some of the most basic event planning mistakes on a grand scale. Learning from their mistakes can save your event from a similar (if less bitey) disaster and this guide will walk you through how to do this. (YES, there will be spoilers.)
https://blog.capterra.com/the-jurassic-park-guide-to-avoiding-event-disasters/
---
2. 10 Common Event Disasters and How to Address Them
No matter how much experience you have, or how well prepared you are, there will always be the odd hairy moment working in the unpredictable world of event planning. Unfortunately, spinning plates and dealing with the unexpected is the nature of the job - but it's also what makes it an exciting career. You never know what fresh challenge each day will bring. While you can't always prevent problems, the key is how you deal with them when they do occur.
https://www.eventbrite.com.au/blog/10-common-event-disasters-fixed-ds00/
---
3. Five Ways to Avoid Event Mistakes and Disasters
Hardly anything ever goes off without a hitch, the same goes for events. No matter how perfect, how attentive or how thorough everyone involved may be, something unforeseen can (and often will) go wrong. This doesn't have to spell disaster, however. Some of the event professionals we have recently spoken to have seen their share of glitches and difficulties but they have found a way to regain control and sort things out.
https://www.a-speakers.com/inspiration/5-ways-avoid-event-mistakes-disasters/
---
4. Using a Science-Based Approach to Avoiding Event Disaster
In this episode of Event TALK, we are speaking with Dr. Gleb Tsipursky, the Disaster Avoidance Expert, about how meeting and event planners can use science to avoid disaster. Listen to show host Al Wynant and guest Dr. Tsipursky discuss various topics including how meeting and event professionals can apply science-based decision-making and emotional and social intelligence to their industry.
https://www.eventinterface.com/en/blog/using-a-science-based-approach-to-avoiding-event-disaster/
---
5. Avoiding event disaster
Given that most events are not considered to be indispensable, to assume a prior year's attendee is predisposed to return if given the right incentive or information could be a mistake. Was the event valuable for them or memorable in some way? Or was it just an interruption of their daily business and a waste of time and money? How do you know? Are your event marketing messages working toward success?
https://www.theeventmechanic.com/tag/avoiding-event-disaster/
---
6. Top Nine AV Disasters to Avoid at Your Next Event
AV can be one of the most overwhelming parts of the event planning process. Sometimes the terms sound like another language. Unless you are an expert in event marketing you probably don't understand your quote right off the bat. But that's not the only challenge that business event strategists might face. Here's a list of the top 9 Tips to avoid an AV disaster at your next event.
https://blog.bizzabo.com/top-9-av-disasters-to-avoid-at-your-next-event
---
Copyright (C) 2019 Attainium Corp - All rights reserved.
---