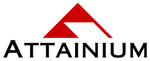 Business Continuity NewsBriefs - August 28, 2019
These NewsBriefs are produced and delivered regularly by Attainium to keep our friends and clients current on topics relating to Business Continuity, Disaster Recovery and Crisis Management. 
Are You Prepared for an Active Shooter Event?
August 28, 2019 - An active shooter in your workplace? It may never happen, but you just can't be sure. For this reason, you need to be sure that you and your employees know what to do in the event such an event occurs. The articles below can provide some help as will the DHS video in #6. May you never need to put any of these actions to use.
---
QUOTE OF THE WEEK
"When it comes to active shooters, the mindset we should have is not if, but when." 
-- Unknown --
---
1. What to do if there's an active shooter at your workplace
While office shootings are rare, they are increasing. According to a 2018 report, workplace shootings went up by 83 cases to 394 total from 2015 to 2016 and they comprised 79 percent of all workplace homicides in 2016. In light of this, criminal response experts are urging employers and employees alike to prepare for the worst.
https://www.cnbc.com/2018/04/04/what-to-do-if-theres-an-active-shooter-at-your-workplace.html
---
2. How to improve your chances against an active shooter
The phenomenon of mass shooting has grown and changed over the years. So has the thinking on how best to survive one. Experts say that there is no single response that works in every situation because each one is different. Their best advice is to keep your options open, what's known as the multi-option response. Those options include evacuating, barricading and attacking --- or run, hide, fight as they're often termed.
https://www.postbulletin.com/life/lifestyles/how-to-improve-your-chances-against-an-active-shooter/article_de539652-bd5f-11e9-835f-4f4ef24791a0.html
---
3. Active Shooter: How to Respond
The Department of Homeland Security provides this handbook covering everything you need to know about training and preparing for an active shooter situation as well as how to respond if one occurs. To best prepare your staff for an active shooter situation, create an Emergency Action Plan (EAP), and conduct training exercises. Together, the EAP and training exercises will prepare your staff to effectively respond and help minimize loss of life.
https://www.dhs.gov/xlibrary/assets/active_shooter_booklet.pdf
---
4. Integrated Technology for Active Shooter Preparedness
This chart from Johnson Controls shows how integrated technology can automate and optimize the steps to keeping your facility safe, including intrusion and gunshot detection. Some of these ideas may be helpful in your workplace.
Click here.
---
5. After an Active Shooter
Organizations affected by an active shooter event will face extraordinary challenges from the moment the first shot is fired. Even if the company is able to maintain business operations in the aftermath, the physical and emotional recovery can go on for months and years after the event. Besides reevaluating physical security measures, updating business continuity plans, and dealing with possible lawsuits, companies also have a responsibility toward their employees who have suffered severe emotional trauma.
https://www.shrm.org/resourcesandtools/hr-topics/risk-management/pages/after-an-active-shooter.aspx
---
6. Options for Consideration Active Shooter Preparedness Video
The Options for Consideration video demonstrates possible actions that individuals can take if confronted with an active shooter scenario. This instructive video reviews the choices of running, hiding, or as an option of last resort, fighting the shooter. The video also shows how to assist authorities once law enforcement arrives. Share it.
https://www.dhs.gov/cisa/options-consideration-active-shooter-preparedness-video
---
Copyright (C) 2019 Attainium Corp - All rights reserved.