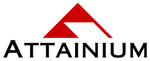 Business Continuity NewsBriefs - November 7, 2018
These NewsBriefs are produced and delivered weekly by Attainium to keep our friends and clients current on topics relating to Business Continuity, Disaster Recovery and Crisis Management. 
After the Disaster... What Now?
November 7, 2018 - We've seen lots of natural disasters recently, and there's no doubt that many businesses have been affected. But do you know what you should be doing in the wake of such a disaster? Some of the things you have to think about include what steps to take to get things up and running, how do you find the right company to clean up the mess, and how should you deal with employees who are dealing with losses at home as well as at work? Perhaps you'll find some answers in these articles.
---
QUOTE OF THE WEEK
"If you ever face a significant disaster... remember that the decisions you make will have repercussions after the disaster has passed."
-- Sheri Fink, journalist --
---
1. What to do after a natural disaster strikes your business?
A natural disaster can strike at any time, particularly during the winter when storms, flooding, blizzards and high winds are unavoidable. For small businesses hit by a natural disaster, the impact can be irreversibly damaging. It is vital small business owners act quickly following a natural disaster to protect employees, provide continuity and repair property or infrastructure.
https://smallbiztrends.com/2018/03/business-after-natural-disaster.html
---
2. After a Disaster: 10 Steps You Must Take
And if you want to minimize the overall impact on ongoing business---and even stay in business for that matter---there is precious little time for processing what's happened. You need to act quickly. And acting quickly and decisively under the tremendous stress and confusion associated with any disaster requires some forethought. So what do you need to do? But before we get to them, let's quickly revisit why an "it won't happen to me" mental defense is a really bad idea.
https://www.interstaterestoration.com/blog/after-disaster-10-steps-you-must-take
---
3. Five Things All Businesses Should Know About Disaster Recovery
While business owners are still trying to assess the damage to their companies from disasters like Hurricane Florence and learn what they'll get from their insurers, they also need to reach out to customers, vendors and employees to maintain those relationships. They need to see whether they're capable of getting the business running again, even on a limited basis. If they need loans, the sooner they apply the better. Here are five things owners need to know about recovering from a disaster.
https://www.inc.com/associated-press/5-things-all-businesses-should-know-about-disaster-recovery.html
---
4. Where Business Continuity Meets Disaster Recovery: Planning for Hurricane Season and Beyond
What's the difference between a business continuity and disaster recovery plan? While both are preventive strategies that outline backup plans in the face of serious disruptions, disaster recovery focuses more on specific instances of maintaining infrastructure, customer communications and employee safety in the face of natural catastrophes. "The business continuity plan takes the disaster recovery plan one step further."
https://workingsolutions.com/business-continuity-disaster-recovery-planning-for-hurricane-season/
---
5. Tips for Choosing the Right Water Damage Restoration Company
Broken sewerage systems, plumbing technicalities, and floods can cause serious water damage to a home or a commercial building. As a homeowner or a manager of a commercial building, it's prudent to consider hiring the services of professional water damage remediation services to prevent the damage from escalating and causing even further damages like mold buildup or collapsing of the entire building. Time is crucial when it comes to responding to flood damage, which might lead to other substantial losses that will definitely be too costly to replace or repair. The only ideal step to take is to hire a professional water cleanup service provider to restore the mess.
https://www.servpronorthwestbrooklyn.com/blog/post/47604/water-damage-restoration/-tips-for-choosing-the-right-water-damage-restoration-company
---
6. Eight effective strategies for supporting employees after a disaster
Natural disasters and other disruptive events create a host of problems for company leaders. Everything from structural damage to lost productivity and employee assistance must be handled simultaneously. Although it may be tempting to crack the whip and get back to business as usual as quickly as possible, it's best to avoid rushing stressed, traumatized employees back to work. They probably won't be able to focus on their jobs until they have a handle on their situation, and they deserve the time and support it takes to get there.
https://www.insperity.com/blog/supporting-employees-after-a-disaster/
---
Copyright (C) 2018 Attainium Corp - All rights reserved.