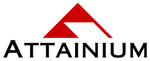 Business Continuity NewsBriefs - November 1, 2017
These NewsBriefs are produced and delivered weekly by Attainium to keep our friends and clients current on topics relating to Business Continuity, Disaster Recovery and Crisis Management. 
After a Disaster...
November 1, 2017 - Most of us have planned carefully for all the things that can go wrong and have plans in place to mitigate the effects of various disasters. But have you thought about the period after the disaster is over? Do you know what you are going to do to overcome the challenge of insufficient funding while the business gets back on its feet? What about recovering records? And getting employees back to work if the workplace is gone? These articles might help you consider what must be done right after the disruption but before things are back to whatever passes for normal at that point.
---
QUOTE OF THE WEEK
"Very large scale disasters, especially those that have occurred in the developing world, have very long recovery periods." 
-- Irwin Redlener, Activist --
---
1. After a Disaster: 10 Steps You Must Take
If you want to minimize the overall impact of a disaster on ongoing business---and even stay in business for that matter---there is precious little time for processing what's happened. You need to act quickly. And acting quickly and decisively under the tremendous stress and confusion associated with any disaster requires some forethought. So what do you need to do?
https://www.interstaterestoration.com/blog/after-disaster-10-steps-you-must-take
---
2. Three Ways to Keep Your Small Business Running after a Natural Disaster
Unfortunately, not all small businesses are able to recover after a natural disaster, and 75 percent of small businesses don't have a disaster plan in place. Even if the small business does reopen, 52 percent of owners say it would take at least three months to recover. What do you do in the meantime? Here are three ways to help your business.
https://www.forbes.com/sites/brockblake/2017/09/13/three-ways-to-keep-your-small-business-running-after-a-natural-disaster/
---
3. How to Limit Your Business's Down Time after a Disaster
Officials estimate the recovery from Hurricane Harvey will take years, and small-business owners in southeastern Texas face many challenges to rebuilding, even if they had a solid emergency plan. The SBA can offer assistance, but there are some things you can do to begin recovery.
https://www.nerdwallet.com/blog/small-business/how-small-business-owners-can-cope-with-disaster/
---
4. What If You Lose Business Records in a Disaster?
What happens if you lose your business records in a disaster? It's a double whammy. You have two problems here: First, you don't have the records to support tax deductions in general and, Second, you don't have records to support losses due to the disaster.
https://www.thebalance.com/what-if-you-lose-business-records-in-a-disaster-397892
---
5. Insurer urges organizations to harden business continuity plans, following recent hurricanes
In the aftermath of the recent hurricanes, EOforLess is encouraging professionals to strengthen their business continuity plans or to develop one if they have yet to do so. Being prepared for future storms is just one reason professionals should strengthen their business continuity plans. Another, says EOforLess, is to help them manage three post-disaster business challenges: Assuring an ethical response to customers; Complying with business continuity related regulations; and Avoiding E&O insurance liabilities due to a botched business continuity plan activation.
http://continuitycentral.com/index.php/news/business-continuity-news/2320-insurer-urges-organizations-to-harden-business-continuity-plans-following-recent-hurricanes
---
6. So you have disaster recovery, but can you really avoid downtime?
Downtime can have a detrimental impact on businesses of any size, and every minute is critical to a company's future, not just in terms of cost but reputation. For small and medium sized businesses in particular, the damage could be so significant that they are not able to recover. Although it's hard to calculate the true cost of downtime, the Ponemon Institute estimated the average is $9000 per minute. These costs alongside reputational damage, more often than not, can be avoided.
http://continuitycentral.com/index.php/news/technology/2279-so-you-have-disaster-recovery-but-can-you-really-avoid-downtime
---
Copyright (C) 2017 Attainium Corp - All rights reserved.