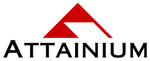 Business Continuity NewsBriefs - July 22, 2015
These NewsBriefs are produced and delivered weekly by Attainium to keep our friends and clients current on topics relating to Business Continuity, Disaster Recovery and Crisis Management. 
Testing and Training
July 22, 2015 - Most of us make a resolution every year to exercise more, buy a membership in a gym, then get too busy to follow through. But do not let this be your approach to exercising your business continuity plans because the future of your organization -- not to mention the safety of your employees -- could rest on those exercises getting done regularly. When was the last time you tested your plan? Has it been a while? Well, read on and start planning your next tabletop exercise. 
---
QUOTE OF THE WEEK
"The fear of failing a business continuity test results in masking many a program's weakness and promoting a false sense of security." 
-- Joe Flach, Safe Harbor Consulting --
---
1. Exercising: the secret to successful business continuity plans
After you have completed all the necessary activities associated with a developing business continuity plan, you may think you're finished. In reality business continuity plans are useless until you exercise them. Fortunately, many types of exercises are possible, ranging from simple to very complex.
http://www.continuitycentral.com/feature0696.html
---
2. The Two-Sentence Exercise: simple and very effective
What if we told you that the rehearsal you created in less than three minutes could be delivered to managers by email and, potentially, all be completed within a month? If you said, "Yes, of course" then we think you've probably discovered one of the most powerful business continuity tools the planner has in their arsenal: the two sentence business continuity exercise.
http://www.continuityinbusiness.com/2011/the-two-sentence-exercise/
---
3. Exercise is good for you and for your Business Continuity Plan
We all know there is a benefit to regular exercise. It strengthens muscles and our cardiovascular system. It helps to strengthen our skeletal system. It even helps improve our overall sense of happiness and wellbeing. I won't cite statistics about how many people actually exercise or how often they do. That's not the point of this article. The point is that, despite the known benefit, most people just don't bother or they over estimate the amount of exercise they get. The same seems to hold true for business continuity plans (BCP). "Why bother to conduct an exercise?" Some people say, "All the information we need is in the plan. All we need to do is follow it, right?". Well,... no.
https://www.discenzabcs.com/exercise-good-business-continuity-plan-3/
---
4. Three more tabletop exercises for business continuity
Here are three exercises for exercising your processes for resilience or recovery. You know the drill: Appoint a moderator, gather a team representing multiple departments within the organization (and ideally some outside business partners as well) and work through a scenario, one stage at a time. Allow interaction and discussion after each segment's information is released.
http://www.csoonline.com/article/2132392/supply-chain-security/3-more-tabletop-exercises-for-business-continuity.html
---
5. Top tips for fantastic business continuity desktop exercises
Desktop exercises are instrumental in getting staff and others involved in business continuity, especially if they're - dare I say it - interesting and fun for those taking part. To help in making your exercises successful, here are 19 top tips, listed in no particular order.
http://www.continuitycentral.com/feature0939.html
---
6. How to exercise your crisis management team
Is your crisis management team (CMT) ready for the unexpected? Do you feel comfortable that they know exactly what to do in a disaster situation? Don't fall into the trap that just because they are executives that they will be able to 'figure it out.' As we all know a disaster is not the time to think about what to do next. Now is the time to take steps to improve your organization's readiness to respond to a disaster while boosting the credibility of your plans and organization.
http://www.continuitycentral.com/feature0978.html
---
---
Copyright (C) 2015 Attainium Corp - All rights reserved.