Novick Group
Attainium is delighted to be collaborating with the Novick Group to bring you expert services to help Plan-A-ware - Business Continuity Planning.  There is a synergy with what we both try to accomplish... to help you when the unexpected happens.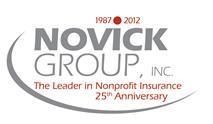 As a client of the Novick Group, you have access to the entire suite of our products and services at substantial discounts.
So browse our website and when you contact us, be certain to let us know that you are a client of the Novick Group... or CLICK HERE to request more information.
We look forward to assisting you in any way we can.
Bob Mellinger
Lou Novick
Attainium Corp
The Novick Group
Phone: (571)248-8200
Phone: (301)795-6600
Email:

This email address is being protected from spambots. You need JavaScript enabled to view it.

           
Email:

This email address is being protected from spambots. You need JavaScript enabled to view it.